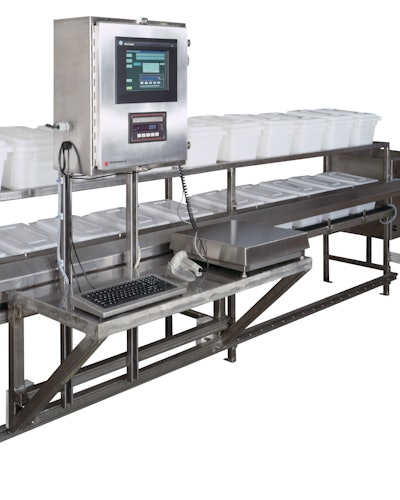 An entry-level unit, the Sterling Systems & Controls Affordable semi-automatic batching system requires operator involvement through each step in the batching process. It provides automated operator instructions/prompting, ingredient validation and lot tracking, automatic weighing with over/under tolerance control, and more. The PC and touchscreen display ask the operator to weigh ingredients, while the controller sequences the operator through a formula one ingredient at time.
Learn more about batching systems and other dry processing equipment at PACK EXPO Las Vegas, September 23–25, 2019 at the Las Vegas Convention Center. Register by August 30 to save 70%.
Companies in this article
Videos from Sterling Systems & Controls, Inc.