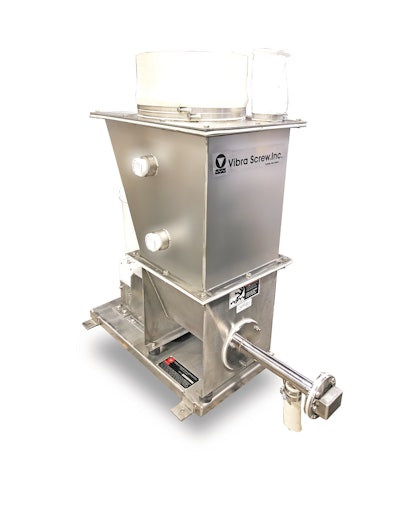 Featuring a modular design, the Vibra Screw Versifeeder volumetric feeder adapts to a variety of feeding applications. It also can be used as the feeder component in loss-In-weight feeding applications.
The feeder is available in screw sizes from 1 to 6 in. for rates from 0.14 to 600 cu ft/hr, and in food sanitary construction in all sizes. It also now offers rear screw removal, permitting cleaning and screw size changes away from the process side.
Disassembly is accomplished without tools and in a matter of minutes. All the drivetrain components maintain their alignment and integrity during disassembly and reassembly. The screw also can be removed from the front, if desired.
Companies in this article