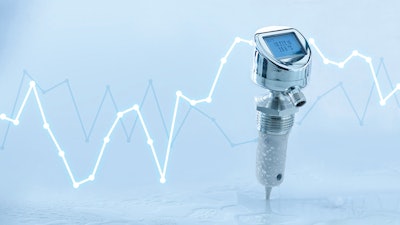 Baumer
As food and beverage processors race to keep up with a constantly changing business environment, including rising prices, supply chain disruptions, severe worker shortages, and non-stop customer demands for new products and packaging, they are relying more than ever on their instrumentation to fill the gaps and provide new tools to improve operational controls.
Their primary goal, as it has been for many years, is to improve the quality and safety of their products and processes. Instrumentation suppliers have responded with new capabilities, chief among them the digital technologies that provide more information that companies can use to monitor and manage their production processes in real time. Catching problems early means less waste, less downtime, fewer product recalls, lower costs, and less damage to brand reputation and profits.
Filling the labor gaps
Labor shortages since the start of the COVID-19 pandemic are one of the biggest drivers of this switch to digital technologies, according to Kristi Hobbs, director of marketing and product management for Anderson-Negele. "The increase in remote workers and the accelerated retirement of long-term plant employees that resulted from the pandemic are driving increased demand for remote access to plant operational information, as well as easier setup and configuration to minimize training time for new employees," she explains. "This in turn has created additional change drivers, such as a desire to apply the benefits of cloud software technologies to processes to solve some of these problems, while also maintaining data security and preventing plant downtime."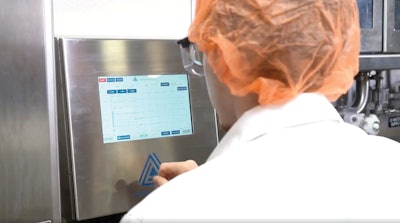 To help processors meet their objectives, Anderson-Negele has introduced a Paperless Process Recorder (PPR). Replacing standard paper chart recorders common in dairy processing facilities, the PPR provides an online workflow solution that enables quality managers to review and approve process records from anywhere at any time. "We've also added the IO-Link communication protocol to our sensor portfolio, which provides simplified integration and maintenance and increases the amount of available data from a sensor," Hobbs says.
---
---
New sensors for new methods
The sensors now found throughout processing plants also help companies more easily adjust to new requirements. In addition to enabling further efficiency improvements over time-based or manual processes, sensors enable plants to address new processes that have different requirements than traditional practices, Hobbs notes. "In dairy, for example, the growth of higher-temperature pasteurization processes for milk and milk alternative products, which are more technically complex than traditional methods, is driving demand for more instrumentation and sensors," she says.
Another way processors are countering the difficulty in attracting and retaining skilled workers is by adding in-line or at-line instrumentation to measure quality-related parameters and catch anomalies as early as possible, says Ola Wesstrom, food and beverage industry marketing manager at Endress+Hauser. These instruments help reduce hold time where lab sampling—a labor and time-intensive task—is required.
"In addition to operational efficiency and product loss reduction, advanced diagnostic tools can be utilized to identify root causes quickly," he says. "For instance, analyses that used to require several hours of manual troubleshooting can now be done in minutes with these automated tools."
Measuring more variables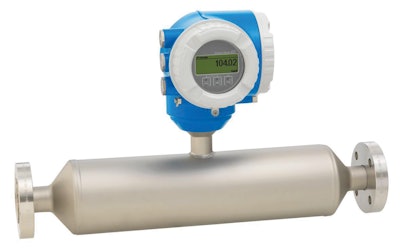 Processors are also looking for instruments that can measure multiple process variables. "For example, a magnetic flowmeter can now provide conductivity and temperature measurements in addition to the volumetric and totalized flow values traditionally made available," Wesstrom explains. "Monitoring of additional variables provides further indicators of operational efficiency. And while accuracy and repeatability have always been a concern, today's instruments are usually several times more accurate than required by each process and can measure more variability in raw ingredients."
The increased capabilities of new instruments makes them more valuable tools for processors, Wesstrom adds. "The advanced diagnostics and verification tool, Heartbeat Technology, built into many Endress+Hauser instruments today, empowers food processors to perform process monitoring, conduct predictive assessments, and reduce downtime, maintenance requirements and calibrations," he says.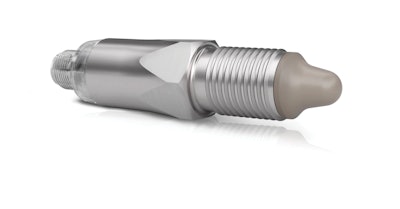 Flexibility in handling different types of material is another important aspect of new instrumentation. Krohne, for example, has introduced a customizable capacitance level switch with IO-Link communications that offers both high- and low-level detection, making it ideal for overfill and dry-level protection, as well as difficult materials such as adhesives. The Optiswitch 6700's double output can be individually programmed to monitor different processes or media. Detection is not affected by product buildup, foam or condensation. It also offers maintenance-free function with an optimal sensor shape for cleaning.
A layering of needs
While quality and safety remain priorities, getting down into the details reveals other needs. "We are seeing a big push for increased quality and repeatability in F&B production," says Kyle Lake, product marketing manager for process instruments at Baumer. "The safety aspect comes in a better product for the customer that has less chance of contamination. Resource conservation is another priority we see in requests for process upgrades. That could be in lowering wash and rinse times in CIP [clean in place] with a more accurate measurement or maximizing the usage of ingredients. The basic request is clear: Any new instruments need to help on multiple fronts."
Not only are manufacturers monitoring their process more, but they are now monitoring and trying to optimize the environment around the process. "The next generation of sensors with digital communications, a reduction in physical size, and improved environmental performance allow customers to measure in places and ways they didn't think about before," Lake reports, adding, "There are also more cost-effective options today."
Manufacturers no longer need to spend thousands of dollars on pressure transmitters with proprietary connections and communications when options with modern digital communications can be adapted to several process connections. "The more information we can supply the customer, the better. This can be done by offering a dual-channel device that offers IO-Link and an analog signal," Lake explains. "Using the digital IO-Link signal will allow you to monitor several process variables as well as environmental variables like temperature and power supply. This information can be gathered and studied, and the analog signal can be used for process control. Digital communications result in faster and more repeatable measurements."
Easier regulatory compliance
Another aspect of the drive for safer production processes is the need to conform to regulatory requirements. "Customers are demanding more features related to meeting compliance in a thorough and efficient way," explains Bill Harris, director of product management for Tel-Tru Manufacturing.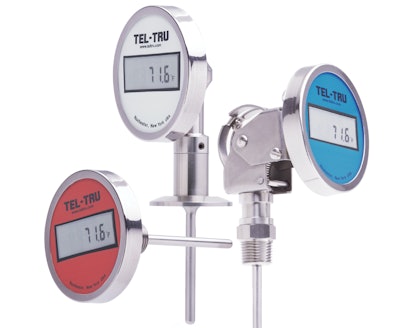 Temperature measuring instruments, such as Tel-Tru's Digi-Tru series, are calibrated and tested with instrumentation that is fully NIST-traceable. Digi-Tru models meet FDA Rule 21 CFR 113.40 requirements for temperature indicators used in retorts, and the requirements of the Pasteurized Milk Ordinance for dairy applications. "We've also seen demand for faster-responding instruments to allow better control of processes," Harris notes.
Automation is a big driver for instrumentation these days, requiring increased use of sensors and other instrumentation, Harris adds. "Processes that have been done by procedure in the past are being automated primarily to save labor. We're also seeing higher demand for remote monitoring, allowing users to identify concerns while offsite. We're responding with more digital instruments that allow easy user interface and integration."
More powerful flowmeters
Coriolis flowmeters are used to increase throughput and decrease waste and rework by measuring on a mass flow basis to ensure product quality. The meters have long been a mainstay of instrumentation for the food and beverage industry, but processors are now expecting even more capabilities.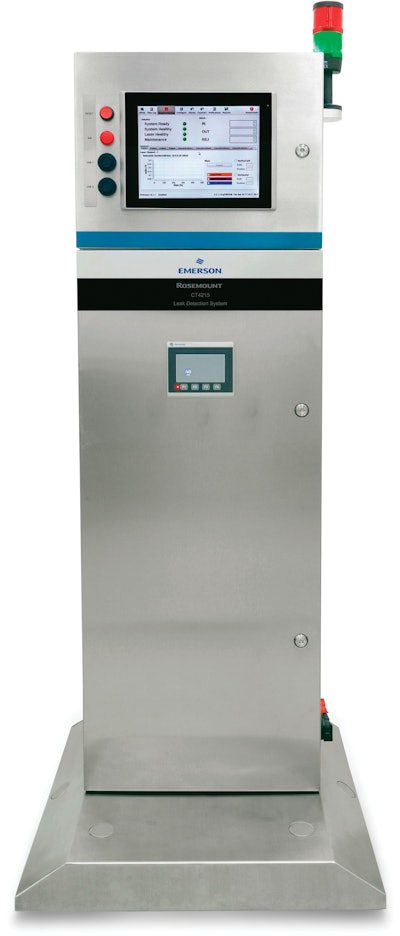 "Customers expect new instrumentation to provide meter health diagnostics as well as feedback to the end user if the meter is working properly or it needs to be replaced," says Anthony Gentile, senior product marketing manager at Emerson.
As an example of how Emerson is working to help processors improve process safety, the company now offers Coriolis electronics with non-glass displays. "Taking glass displays out of the equation ensures that glass will not find its way into the production process if the display is accidentally broken," Gentile explains.
Technology is evolving
Melissa Stiegler, food and beverage director at Emerson, points to a number of new instruments with advanced capabilities, such as the Micro Motion 1600 compact flow transmitter that includes a data historian, concentration measurement, and advanced phase measurement, along with Smart Meter Verification.
This is Emerson's first power-over-Ethernet (PoE) transmitter and will support customer upgrades and retrofits to improve process efficiency. PoE can deliver power and data over a single Ethernet cable, which means no new cabling will need to be installed, saving customers up to 50% in installation and maintenance costs. The ultra-compact transmitter can use just PoE or have a separate direct current power input, depending on wiring availability.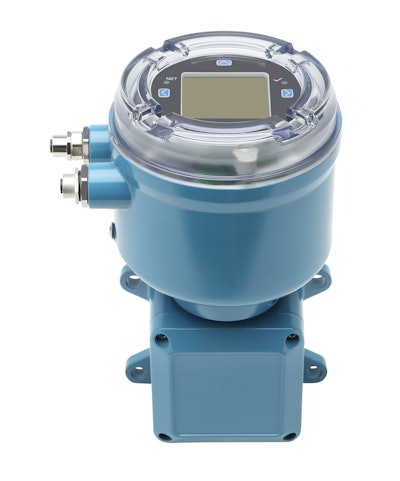 Many of Emerson's new Rosemount instruments also put the emphasis on improving quality and safety, such as a non-contacting radar level transmitter with fast sweep technology and a CIP algorithm to automatically detect cleaning procedures; a packaging leak detection system that achieves 100% product leak testing at very high line speeds; and a hygienic pressure transmitter that can assure batch-to-batch repeatability when CIP temperatures have a negative impact on a processor's pressure transmitters.
The power in data
Food and beverage processors are gaining increased appreciation for new instruments that provide additional data, enabling them to make better decisions, according to Brandon Haschke, senior product engineer at Emerson. "Now we're seeing requests for even more analytics and data."
With increased instrument capabilities, customers are now measuring things they might not have in the past. "A yogurt manufacturer, for example, had a difficult time understanding why there was variability in a separator after bowl cleanings," Stiegler explains. "They used a Micro Motion flow and density meter with advanced diagnostics, which was able to determine whether they had excess solids, entrained air, or excess water or fat after the bowl cleaning."
The food and beverage industry's growing reliance on the quality and scope of the data they can gather from their instrumentation is helping to transform production processes and improve operational quality and efficiency.
"The industry is now understanding that 'good enough' is not, in fact, always good enough," says Tom Belling, business development manager for Emerson. "That's why we've continued to expand our instrumentation portfolio for food and beverage applications to include pressure, temperature, level, flow, and analytical products, giving our customers options based on their specific application needs."
Companies in this article