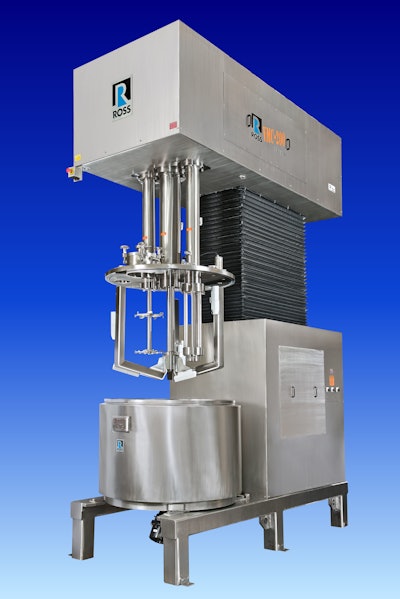 Designed for viscous applications, the Ross VersaMix Model VMC-200 multi-shaft mixer features independently driven agitators working in tandem for high-speed fine dispersion and uniform heating/cooling; an air/oil lift raises and lowers the agitators into the vacuum-rated vessel. All the Type 316L stainless steel product contact surfaces are polished a 180-grit finish, while the ASME 60 psi vessel jacket is insulated with two-inch thick mineral wool and sheathed with water-tight stainless steel cladding. Equipped with a 10hp anchor agitator, 20hp disperser and 25hp rotor/stator, the mixer has a maximum working capacity of 200 gallons.
Companies in this article
Videos from Charles Ross & Son Company, Inc.