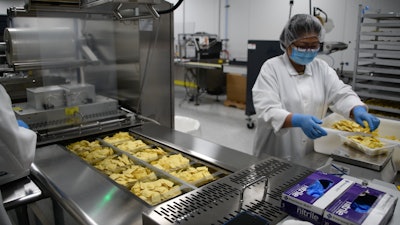 Excessive downtime due to maintenance is an issue that can significantly set back a company's packaging and shipping time. Cucina Fresca, a Seattle-based gourmet foods manufacturer, serving Italian dishes to the Pacific Northwest and beyond, dealt with this challenge for a number of years.
From humble beginnings as a mom-and-pop shop 30 years ago, the company steadily grew as its popularity took hold. Cucina Fresca soon expanded into the foodservice side of the business while maintaining a mom-and-pop philosophy in recipe creation. The company's retail products began as fresh pastas, raviolis, tortellini, and sauces that emphasize freshness.
Cucina Fresca products are available in more than 1,500 grocery stores, specialty shops and foodservice channels throughout North America. The company's foodservice line has also grown to offer more than 130 items, many of which are seasonally produced.
For several years, production was hampered by an unreliable form fill and seal thermoforming machine. About seven years ago, the company upgraded its tray sealing capabilities with a larger machine that could perform modified atmosphere packaging (MAP), however the return on investment (ROI) was never realized.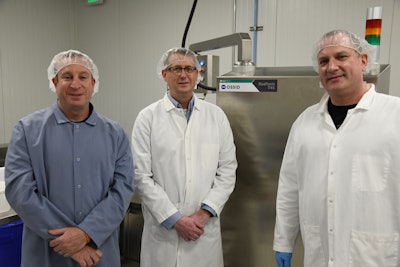 "We got to the point years ago where I stopped calculating the additional cost of downtime because there wasn't anything we could do about it, and honestly, I didn't want to know how much it was costing us," said Brad Glaberson, executive chef and owner of Cucina Fresca. "It was seven years of hell for us dealing with this machine that never worked, was very expensive, and could never get decent service for it."
Ossid thermoformer reduces downtime, performs MAP capabilities
Through a trusted industry professional, Glaberson and company president Pat Clingman were introduced to Ossid, the North American distributor of Reepack, as a replacement for their packaging operations. The Ossid machine recommended to Cucina Fresca was the ReeForm T45 Thermoformer. The T45 is engineered to accommodate a wide variety of food packaging options and can produce a flexible package or a semi-rigid package.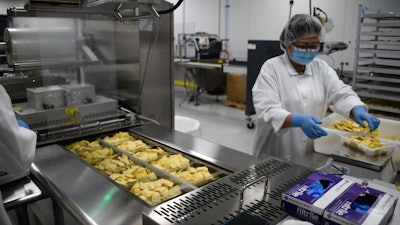 The ReeForm T45 features a stainless steel frame and sheeting for easy sanitation in washdown environments as well as a user-friendly control panel. It can accommodate flexible and rigid film with a thickness up to 900 microns and a film width up to 560 mm; tray forming depth up to 120 mm; and a maximum cut-off up to 460 mm.
Ossid had a T45 available and ready to ship when Cucina Fresca reached out.
"We received the T45 three weeks after our first call with Ossid. It was amazing how quickly everyone jumped in with all hands-on deck, because it was pretty crucial that we get a new machine," said Pat Clingman, president of Cucina Fresca. "They seemed to move heaven and earth to get the deal done and get it out here."
The machine arrived in February 2021. Ossid was onsite at Cucina Fresca for about 10 days getting the machine installed, as well as teaching staff various preventive maintenance tips and procedures. Glaberson said the machine has proven easy to operate, with an intuitive HMI that guides operators to the specific section of the machine if a problem arises. He explained that this has improved troubleshooting, especially for a diverse workforce as the HMI supports dozens of languages.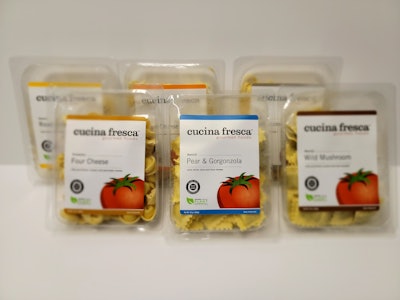 Cucina Fresca packages its fresh pasta cuts in 4-inch by 8-inch sustainably produced food trays, with all products in semi-rigid packaging. The T45 is running the semi-rigid bottom web with MAP and can also run a flexible bottom web creating a vacuum package or a vacuum skin pack (VSP), according to Brian Guillaume, regional sales manager, Ossid.
Though the T45 can produce eight to 10 cycles per minute, Cucina Fresca runs the machine at a slower speed to accommodate the semi-rigid tray material, which takes longer to heat and form the tray. The company is also doing a gas-flush application, which requires additional time as well. Glaberson said this speed and rate of production is right where they need it to be with the machine packaging several thousand trays per day.
Glaberson listed the following benefits since installation: reduction of production backlogs and inefficiencies, as well as employees no longer standing around during downtime due to maintenance issues.
"This new machine has alleviated so much stress in our lives," Clingman said. "The communication with Ossid was great. I told them the next time we need a new machine, we're going to reach out to them first. They definitely earned our trust and confidence."
Companies in this article