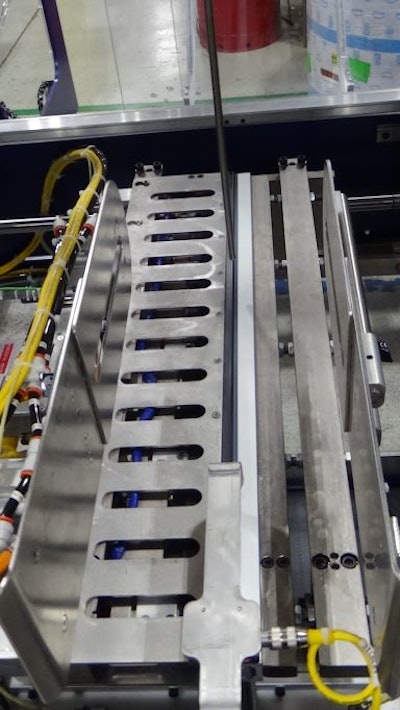 Rennco, a ProMach brand, is debuting its new TruSeal sealing system in Booth N5648 at PACK EXPO International 2022, October 23-26, at McCormick Place in Chicago.
The TruSeal sealing system is a blend of new technology and Rennco's proven heat-sealing concepts. Its new technology provides a square or "true" sealing environment, executing proper alignment, while giving the operator an easy and straightforward process that eliminates the guesswork.
The TruSeal sealing system is also much easier to adjust and set up. Routine maintenance tasks that used to take 30 to 45 min to perform can now be done in 10 min or less, resulting in less downtime and increased throughput.
The frequency of purchasing spare parts is also reduced, because the TruSeal sealing system is dependable, delivering long-lasting operation. Not only does this help reduce costs, but it ensures minimal downtime.
The system produces a quality, attractive product that serves as an appealing retail bag. It can be supplied in new equipment or as an upgrade to existing equipment.
The TruSeal sealing system is suitable for a variety of industries, including consumer disposables goods, hardware, and industrial/medical industries.
Companies in this article