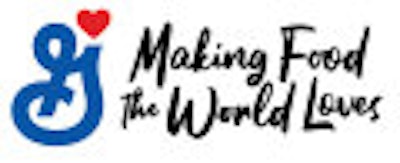 General Mills has released its 2021 Global Responsibility Report, which highlights social and environmental progress made in the 2020 fiscal year, ending May 31, 2020.
"Everything we do at General Mills connects back to our purpose of making food the world loves," says Jeff Harmening, chairman and CEO, General Mills. "The events of this past year – COVID-19 and the racial injustice and social equity movements – reaffirmed our belief that our scale brings opportunity and responsibility. We can and are doing good things that impact our people, our planet, and the communities we serve."
In 2020, General Mills continued to make food with passion for families around the world, achieved sustainably sourcing 100% of its top 10 priority ingredients, advanced regenerative agriculture practices on farmland, reduced its greenhouse gas emissions footprint, enabled 7 billion meals around the world through philanthropic partners and food donations during a heightened time of need, and deepened inclusion and diversity commitments inside-and-outside the company's walls.
"Our business is rooted in the earth and in order to make food for future generations, we believe we can no longer simply sustain earth's resources, we need to regenerate them," says Mary Jane Melendez, chief sustainability and social impact officer, General Mills. "In the past year, we accelerated farmer adoption of regenerative agriculture practices on more than 70,000 acres in key regions where we source ingredients – getting us closer to our 1 million acres commitment by 2030 – and measured positive environmental, social, and economic outcomes."
---
---
Regenerating the earth's natural resources is both a business and environmental imperative for General Mills. In 2020, the company enhanced its existing commitments with a set of 2030 ambitions to promote regeneration. Progress includes:
100% of General Mills' 10 priority ingredients are now sustainably sourced.
70,000 acres are enrolled in the company's regenerative agriculture pilots, with a commitment to advance regenerative agriculture on one million acres by 2030.
Reduced greenhouse gas emissions across the company's value chain by 16% compared to 2010, with a commitment to reduce by 30% by 2030 and net zero by 2050.
Eighty-eight percent of U.S. and 72% of Europe and Australia packaging is now recyclable, with a commitment to have all brands design 100% of packaging to be recyclable or reusable by 2030.
Companies in this article