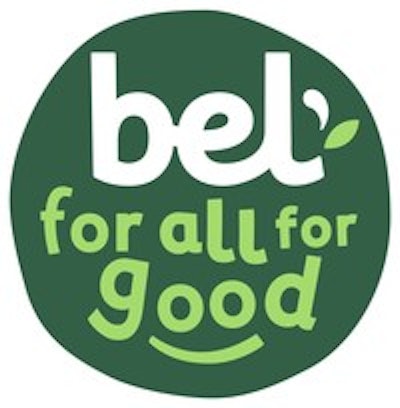 The Bel Group is strengthening its carbon reduction efforts to help it achieve Paris Agreement Objectives and limit global warming to below 1.5 °C. The commitment will involve a net reduction of one-quarter of greenhouse gas emissions throughout Bel's entire value chain by 2035, and the integration of carbon tracking as a tool for steering its activities. The group has set the goal of achieving carbon neutrality in its plants by 2025, marking a first step in its action.
For many years, Bel has been working with its dairy farmers to develop more sustainable farming practices. Recently, the group has the launched two new initiatives: a new premium of €5/1,000L in France for the group's partner farmers and a pilot program, starting this spring in France and Slovakia on cow feed, aiming to reduce methane emissions from herds.
The group also is accelerating its aim to limit global warming through the deployment of a carbon impact analysis tool at all levels of decision-making within the company. Monitored with monthly data, the tool provides a consolidated, precise, and regular perspective of the group's carbon footprint in all its markets, brands, segments, and products.
The carbon indicator is planned as part of an innovative, global positive impact indicator that consolidates seven criteria, including accessibility and the contribution to regenerative agriculture. The work carried out by the group on its impact should become transparent to bring together as many players in the sector as possible.
In practice, the group has already put in place environmental and social impact assessment grids for all of the company's strategic decisions and is also working to define "carbon" budgets in the same way as financial budgets.
Companies in this article