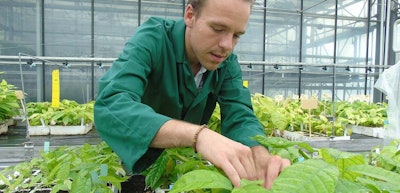 Nestlé has announced the creation of the Nestlé Institute of Agricultural Sciences, which will be based in state-of-the-art facilities in Lausanne, Switzerland, that are expected to be inaugurated later this year.
The institute will help the company deliver on its net zero goal and transition toward a regenerative food system, which will require large-scale changes in the way agricultural raw materials are produced and sourced, and translating novel agricultural science into concrete applications.
To identify the most promising agricultural technologies, the institute will be focusing on plant science, dairy livestock, and agricultural systems science. Working close collaboration with internal and external partners, the institute will assess and combine science-based solutions to improve the nutritional and sensorial qualities—and decrease the environmental impact—of agricultural raw materials.
---
---
The institute also will work closely with academic institutions and research organizations, startups, industry partners, and farmers to assess and develop science-based solutions and adapt them for implementation and scale-up across the company's supply chain, while having a positive impact on the livelihoods and incomes of farmers.
The institute will build on Nestlé's existing work and expertise in agricultural science, such as the Nestlé Cocoa Plan and the Nescafé Plan. Currently, Nestlé experts are working on identifying the most suitable pulses and grains to provide low-carbon, plant-based alternatives to meat, seafood, and dairy. The institute will accelerate the work with external partners to contribute to reducing emissions in dairy farming, develop regenerative agriculture practices, and improve biodiversity and soil health. In addition, the institute will explore new approaches to upcycling agricultural side streams to reduce nutrient loss and food waste along the agricultural value chain.
Companies in this article