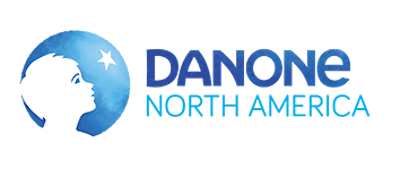 Danone North America has announced its goal to achieve Zero Waste to Landfill across all its North American company facilities by 2025. The goal, which has already been achieved by 15% of its manufacturing facilities, sets a new company standard for recycling and waste reduction through updated processes and increased education.
Zero Waste to Landfill is achieved when at least 99% of waste generated throughout the manufacturing process is diverted from landfills. As a result, waste produced throughout food and beverage production, including handling, storage, processing, packaging, and distribution, is reused, upcycled, recycled, composted, or sent for energy recovery.
By working with third-party partners, such as Veolia ESS, and local organizations, including ShurGreen Farms, Langdon and Sons, Wasatch Resource Recovery, and EBI Montreal, Danone North America is creating innovative solutions to divert waste from landfill to instead be reused, recycled, or composted.
---
---
"When our plant achieved Zero Waste to Landfill in 2020, the full force of our facility and local community came together to support a culture of waste reduction and redistribution," says Elizabeth Masteller, environment health & safety manager at Danone North America's Minster, Ohio plant. "In 2021 alone, we sent more than 2,500 tons of waste to ShurGreen Farms to be transformed into renewable energy, crop nutrition, and animal feed, while repurposing product packaging."
In 2020, only 4.8% of Danone North America's waste was sent to landfills across its company facilities. When Zero Waste to Landfill status is fully achieved by 2025, 1% or less will be sent to landfills.
Companies in this article