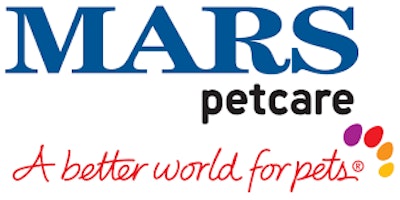 Mars Pet Nutrition, a division of Mars Petcare, has announced it has achieved its target to sustainably source 100% of the fish used in its pet products in Europe, aligned to Mars' sourcing guidelines. Sustainable fish sourcing is a part of Mars' mission to help create a healthy planet and its $1 billion Sustainable in a Generation Plan.
Mars Petcare expects its fish suppliers to follow the Mars Supplier Code of Conduct, which articulates Mars' social, environmental, and ethical expectations of its suppliers, contains globally aligned standards, and is rooted in international law. The company accepts as 'sustainably sourced fish' supply that is certified or endorsed by credible third parties and aims to source from fisheries that are managed to maintain the diversity of the fish ecosystem.
Carried out with technical support from the World Wildlife Fund (WWF), Mars' fish sustainable sourcing program includes ensuring the company does not source any endangered fish species, according to the International Union for Conservation of Nature (IUCN) Red List of Threatened Species. The company continues to works with certifying organizations and industry experts around the world to review, innovate, and scale its approach to more sustainable fish sourcing.
---
---
According to Helen Warren-Piper, chief growth officer at Mars Pet Nutrition Europe, "Now that 100% of the fish we use in our petfood products in Europe is sustainably sourced aligned to our guidelines, pet parents can feel more confident about the sustainability of the choices they make for their pets. In our dedication to protect our oceans and the future of fish, our Sheba brand at the same time works to deliver the world's largest coral reef restoration program and plans to restore coral reefs, measuring more than 185,000 square meters at key sites around the world by 2029."
Companies in this article