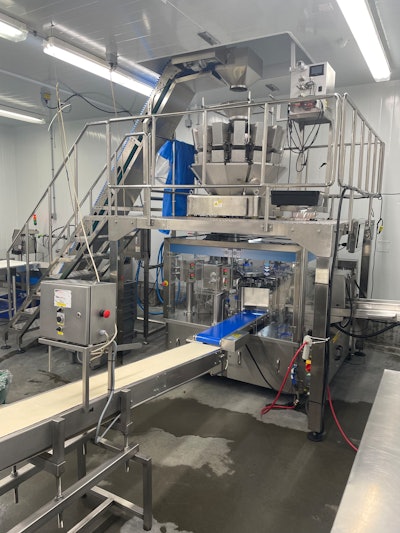 Hardy Buoys Smoked Fish
Hardy Buoys Smoked Fish, founded in 1994 by Bruce and Carol Dirom, is a provider to major grocery store chains across Canada. Increased demand for its products has steered the company towards automating its packaging line.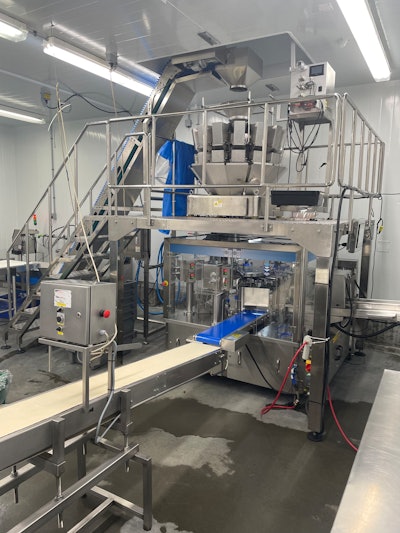 The first step was the purchase of a semiautomatic multi-head scale, which reduced labor from 14 people to six with the same production output.
Bruce Dirom, founder and president of Hardy Buoys, explained that before the pandemic, the company had been increasing sales but was struggling for three years to attract plant floor workers in spite of the high unemployment rate at its Port Hardy B.C. facility. This struggle only became more of a challenge as the pandemic emerged, so the company had to short some of its orders, restricting customer expansion. But as product demand continued to grow, Hardy Buoys had to embrace more automated solutions.
Dirom wanted to find a supplier with Canadian representation that had the parts and service support levels Hardy Buoys needed. While searching through a list of sales reps that he had dealt with in the past, Dirom came across Mark Evangelista, who was working with Plan It Packaging Systems, a provider of complete automated packaging solutions with representation in Canada. With Evangelista's twenty-plus years of experience in the packaging industry and the confidence he showed in Plan It's solutions, Dirom found a match.
"We expressed what we were doing with our current demands and what our future demands may be," Dirom said. "We were probably doing 2000 packages a day and we expected we'd need to get to 5000 packages a day, so we got a machine that could do 10,000 packages a day."
Plan It offered its RotoBagger, which includes a multi-head weigher, the RotoBagger—a pre-made pouch machine with a platform and sanitary washdown inclined conveyor. This equipment requires only four operators, saving Hardy Buoys $3,500 per week in labor.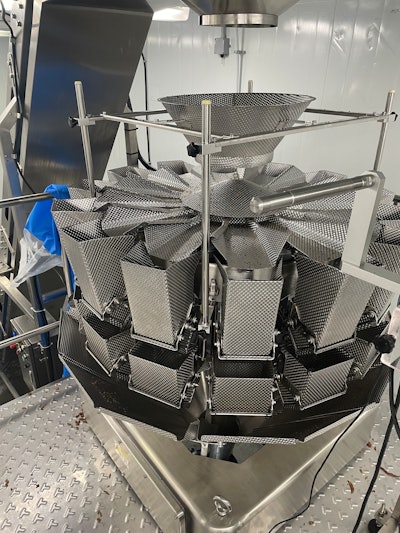 Easy to use bagging line increases output and co-packing customers
The COVID-19 pandemic delayed installation by three to four weeks, but once Plan It's techs were in the Hardy Buoys facility installation ran smoothly. Techs provided seven days of training in two parts—primary training and formal training on setup—to plant operators.
Minor issues occurred during implementation such as bags that wouldn't open correctly because the wrong size was used. Small equipment adjustments were also made to keep the machine working at full capacity.
Dirom said that Plan It's excellent customer service allowed for easy adjustments and reassurance in his purchase.
"I can pick up the phone at any time and be talking to a tech," said Dirom. "When I would talk to any one of them they would have that confidence in their equipment. Their reassurance has given me a little more sleep at night. There are times when you think you made the wrong choice but the reassurance that came from them gave me the ability to feel comfortable as well."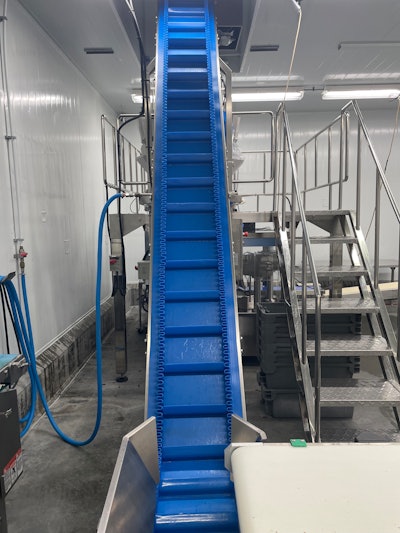 Once the equipment is setup for a particular product run, it virtually runs on its own and is easy for the operators to use. However, Dirom explained that a small handful of employees divert easily to manual methods which they are comfortable with if not continually directed.
"This equipment is big for a facility like ourselves, so it's intimidating. When they get to work, they don't think of that machine first, they think of how they used to do things. They want to be productive in the way that they did in the past and we need to keep on saying that they need to not do things the old way anymore unless the machine isn't operating," Dirom explained.
Hardy Buoys customers, on the other hand, have taken the new installation as a green light to increase business, but the largest benefit it has seen is with co-packing customers, who have started lining up at its door. "This machine has been instrumental to these customers to say 'they can handle our production now because they've got this automated equipment.' So, some that were on the fence about doing business with us have now jumped over the fence our way," Dirom said.
Dirom explained that another benefit is the company's ability to produce inventory. As orders became heavy around Christmas time, Hardy Buoys needed to have product in inventory, ready to send out when orders came in, which would otherwise take weeks to complete.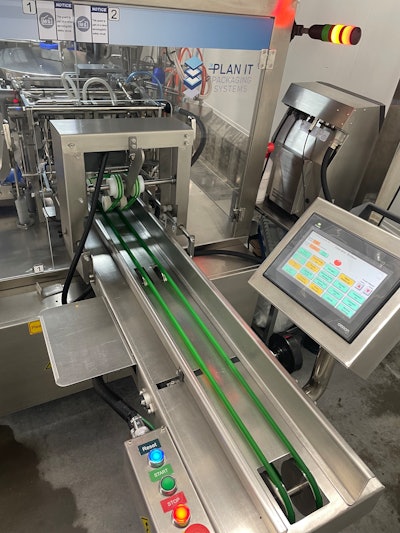 The seafood processor is also seeing that though the equipment was primarily purchased for salmon jerky production, other products are being packaged without hassle on the line as well. "We're able to do one-pound bags of salmon nuggets. You can imagine that at 35 pounds a minute going through this machine, in 60 minutes you've done your day of packaging," said Dirom. "It used to take 12 people a day and a half to hand-pack. Now you're doing it with four people. Those numbers just keep on coming back and recycling in my head and I know I made the right decision."
Hardy Buoys is already discussing 2022 purchases with Plan It from metal detectors to checkweighers to case erectors or automatic case packers.
Companies in this article