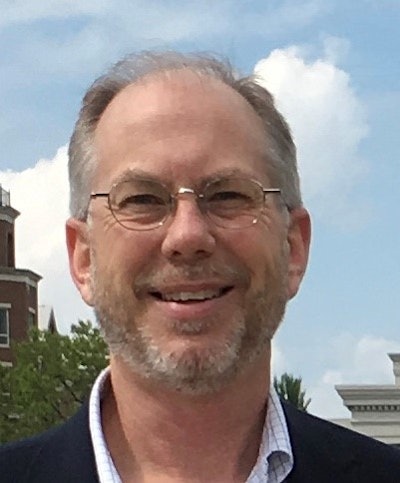 Backed by more than three decades of experience in the food industry, Malin Benicek, vice president of technical services at Good Foods, tells ProFood World how the company is managing production during COVID-19 and explains why the use of high pressure processing (HPP) equipment is a strong selling tool for its business.
Q. How has COVID-19 impacted Good Foods?
A. Like everyone else, we have been impacted, but we've been very fortunate. We implemented our continuity of operations plan (COOP) back in February and put it into place by March 6, restricting travel and visitors, enacting social distancing protocols, and allowing only essential employees on site. Certainly, it's been a major change. We review the situation daily. Though we are running a business, we see our work as an obligation to provide nutritious and delicious foods to consumers.
Q. What have you done to ensure the safety of workers and food production?
A. We run a good manufacturing practices (GMP) facility, and we must adhere to strict sanitation and food safety guidelines, promulgated by FDA, that include having employees wear gloves, gowns, protective eyewear, hairnets, and foot coverings. As a result of COVID-19, we have added face shields and masks, and have reconstructed traffic patterns to limit exposure. For instance, we added an hour between shifts and have markings on the floor to designate foot patterns to further adhere to social distancing.
Q. Have you implemented hazard pay for employees who must work in production?
A. We have a compensation program for all employees.
Q. Do you think these extra measures will remain after COVID-19?
A. Good Foods is not planning to add our pandemic best practices into standard operating procedures. We are a food manufacturing facility with rigorous sanitary measures taken on a daily basis. The primary functions of face shields and masks are to discourage people from touching their faces and reduce the risk of infection. Through COOP team review, we may choose to stock such devices on hand in the future, as a preparatory measure for future outbreaks.
Q. How has COVID-19 affected food production at Good Foods? Have sales increased?
A. Our industry is experiencing significant variations in demand due to the national unrest around COVID-19. We have seen panic buying, subsequent lulls in store traffic, temporary closures of restaurants, delays in freight, and bottlenecks within distribution centers. It is our job to manage these fluctuations with grace and determination.
Good Foods produces simple, safe, delicious foods that ease the mind of consumers during these unsure times: guacamole, avocado mash, dressings, dips, plant-based products, protein salads, and juices. We have seen variation in demand, but as the country settles into its new normal, we are expecting strong sales and significant growth on the retail/club side. Our foodservice business will take a while to reinvigorate post COVID-19.
Q. Who are your customers, and how has COVID-19 affected them?
A. We're balanced with club stores like Costco, retail, and foodservice. COVID-19 has had a significant and long-lasting impact on consumer behavior. Foodservice has been impacted significantly. Some industry stats says that fine dining is down 80%, casual down 50%, and QSR as much as 20%. The calories that used to be consumed in foodservice locations are now shifting and being consumed at home. This is why we see a correlating lift in retail and club business. These behaviors are expected to last into summer and, with the recession following, linger even longer.
Q. Are you able to promote new retail products given this environment?
A. Our partners are rightly focused on stocking their shelves with the products that they currently carry in their portfolios. This is smart while managing fluctuating demand and unsure times. We are, however, working with retail/club/foodservice partners alike to build future excitement and offerings to commercialize as we settle into our new normal.
Q. What type of safety measures have you taken for the supply chain?
A. We have taken precautions such as having a separate area with wipes and handwash for truck drivers. Drivers don't get out of their rigs, use their own pens to sign bills of lading, and limit exposure. In terms of trucks getting to their destinations, it's business as usual.
Q. How is it going with HPP and using Hiperbaric's machines?
A. We use HPP as a strong selling tool for our products. It's the bedrock our company was built on. Safety and quality — that's what HPP delivers and why our products are the best.
A lot of our customers have commented they're glad our food is going through a kill process like HPP. While there hasn't been data that HPP inactivates COVID-19, there is data that shows that norovirus and hepatitis A are deactivated by the process. We know that COVID-19 is not spread by food. It's a respiratory disease. At this time, it's imperative that only good information is circulated, as so much misinformation is flying around.
Regarding our Hiperbaric machines, the vast majority of preventive maintenance is done in house, and we keep an inventory of key and crucial parts. However, we know that Hiperbaric is just a phone call away with their 24/7 after sales customer service and technical support, if we need them.
Q. Tell us a little about Good Foods.
A. Good Foods is a mission-driven foods company based in Pleasant Prairie, Wisconsin. We have 1,100 employees, with 500 in Wisconsin and 625 in Mexico. All of our food production is done in Wisconsin or Mexico, where ingredients are brought in fresh, blended, and processed.
We take our obligation to feed the nation during this crisis extremely seriously, and that is why we are going to such lengths to protect our employees and our network within the Good Foods' universe. We see it as a higher calling to continue to supply the nation with good, healthy, and delicious foods. Our mission is to ease the minds and lives of consumers everywhere with our simple, safe, delicious foods.
Other articles you may like:
Tyson Foods Installs Walk-Through Temperature Scanners
COVID-19 Survey: Nearly Half of Processors Have Supply Chain Disruptions
With Supply Chain Disruptions likely, CPGs, OEMs Swap Strategies
General Mills' Unique Plan to Keep Up with Demand During Virus Pandemic
JBS USA Temporarily Cuts Production at Meatpacking Plant Due to COVID-19
FDA Provides Temporary Flexibility Regarding Nutrition Labeling of Certain Packaged Food
Cornell Creates COVID-19 Website for Food Industry
Molson Coors Announces Updates to Policy Related to COVID-19
Companies in this article
Videos from Hiperbaric - High Pressure Processing