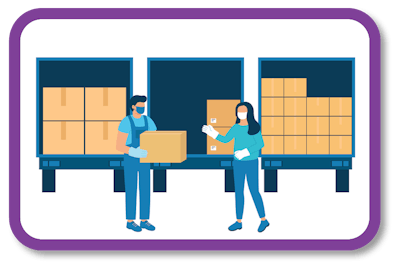 As a values-driven company that focuses on people, J. M. Smucker is currently working to ensure the health and safety of its employees and their families.
"While the situation is evolving, we are working with our suppliers to ensure we have the ingredients and packaging materials needed to continue to meet the needs of our customers and consumers," states Brian Kinsey, vice president, operations for Smucker's consumer food division.
In addition to implementing extensive sanitation measures and temperature screenings at its locations to prevent the spread of COVID-19 and keep employees safe, the company has introduced the following measures:
• A one-time $1,500 hardship award is being issued to approximately 5,700 employees in manufacturing, distribution, and other functions where employees are working to deliver food.
• Paid sick leave of 14 days will be provided to individuals who must be absent from work to care for dependents or household members who test positive for COVID-19, have COVID-19 symptoms, and/or are directed by a medical provider or company protocol to self-quarantine.
• As a self-insured employer, the company is paying for 100% of COVID-19 testing for employees and all virtual health screenings conducted by the company's insurance provider.
• The company is seeding an assistance fund with $100,000 to support employees significantly impacted by COVID-19.
"We recognize this is a dynamic, evolving matter and are evaluating it from all aspects regularly," states Kinsey. "As part of this, we are reacting to changes to ensure we are able to maintain our commitment to consumers, employees, and our communities."
Other articles you may like:
COVID-19 Survey: How Processors are Coping with the Crisis
FDA Announces Latest Actions Taken in Response to COVID-19 Pandemic
JBS USA Temporarily Cuts Production at Meatpacking Plant Due to COVID-19
FDA Provides Temporary Flexibility Regarding Nutrition Labeling of Certain Packaged Food
Cornell Creates COVID-19 Website for Food Industry
Packaging and Processing Industry COVID-19 Resources
Molson Coors Announces Updates to Policy Related to COVID-19