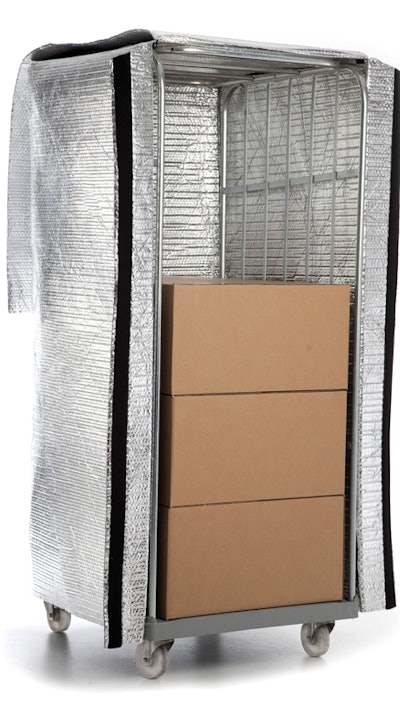 German company Eco°Cool relies on Walki for insulation material used in its thermal blankets and insulated shipping boxes. Eco°Cool's customers include logistics companies who ship pharmaceuticals, online food deliveries and other temperature-sensitive cargo during long-distance flights.
The insulation material, Isohood 2L2, is a double-layer bubble film coated with aluminium. Eco°Cool's thermal blankets reflect IR-radiation so they restore heat for transportation of sensitive chemicals during winter, and keep the heat out when shipping pharmaceuticals that need to be kept below a certain temperature.
Ever-tightening regulation in the pharmaceutical industry puts Eco°Cool under pressure. Walki does continuous R&D efforts to help Eco°Cool to comply with regulations.
"We are very happy with the partnership with Walki. It plays a vital part in our success, supplying us with a constant stream of sample materials to test," says Eco°Cool's Florian Siedenburg.
ECOCOOL cooling packaging and packaging components are being successfully used by a growing number of customers in the pharmaceutical, high quality online food distribution, transport, and logistics industries. The new production facility in Bremerhaven was opened in 2015. Our production processes are basically manual, supported by a modern machine park on more than 2000 m² of roof-covered space.
Walki's Valkeakoski plant in Finland makes the lacquered aluminum, which is then combined with bubble film produced in Haarlem.
Companies in this article