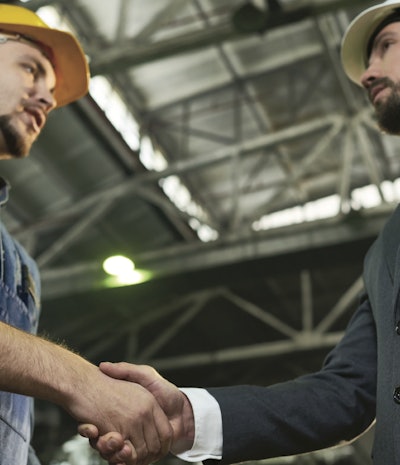 According to the "2019 Flexible Packaging Market Assessment" by PMMI Business Intelligence, if new machines do not improve production operations by at least 20-25%, nearly 50% of companies stated that they would go to a contract manufacturer before making an investment to bring equipment in-house. (Improving operations is measured by lowering the total cost of ownership or by increasing pouch production.)
Said one project engineer of a food company, "If they built machines that let us run all types of flexible materials with a reduction of scrap, then we would consider buying new machines. Right now, in order to accommodate different material types, the machines have a wide tolerance range, so you get a lot of scrap. If they could reduce the scrap to around 2% or less, we would be more likely to invest in new machines."
"To get us to invest in new machines, we would need the machines to be more flexible and easier to change over. For instance, not having to turn off the equipment to make a film change and allowing us to change it and splice it in would be a huge time saver. That right there would make us consider buying new equipment," said a VP of Engineering at a food company.
The report provides an illustration of a pharmaceutical manufacturer who sought to add more capacity for creating blister packs by adding machinery to its line. The quote came in over $2 million for the new line but did not add as much capacity as needed due to its run rate, so the company decided to send the business to a contract manufacturer. If the machinery had higher run rates, or a lower cost for the slower machine, the company would have brought production in-house.
Download the free Executive Summary of this report or, PMMI Members can download the entire report here.
Source: PMMI Business Intelligence, 2019 Flexible Packaging Market Assessment.
Learn more about flexible packaging solutions and machinery at PACK EXPO Las Vegas, September 23-25.