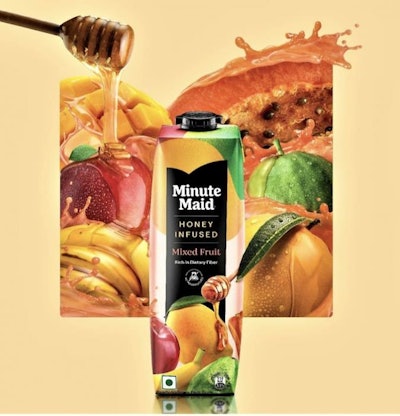 ThePackHub
The packaging continues to see a lot of change of materials driven largely by sustainability objectives. Plastic replacement is still top of the agenda for many brands and retailers as they look to switch out of the material to solutions that may offer a better environmental footprint or at least be better received by anti-plastic focused consumers.
Learn more about ThePackHub's Innovation Zone here.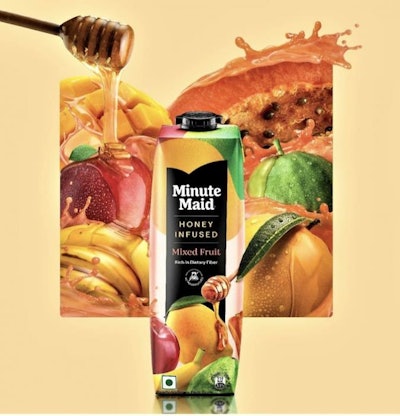 Coca-Cola Launches Minute Maid Fruit Drink in Latest Tetra Pack Aseptic Carton Development
Global beverage giant Coca-Cola has announced that it is to launch a new Minute Maid range of fruit-based drinks in India in Tetra Pak's latest innovation, the Tetra Stelo Aseptic. The new pack is described as a unique, tall, rounded, seamless package designed to create tangible differentiation in the market. Tetra Pak says that Tetra Stelo Aseptic cartons are paper-based, recyclable and have a lower carbon footprint compared to other packaging alternatives, as validated by various Life Cycle Analyses conducted across the world. The package also comes with WingCap30, one-step opening with DIMC (Direct Injection Moulding Concept) technology that the company says ensures a perfect grip and a great pouring experience. Tetra Pak will also be supplying the processing and filling equipment. The new tall, rounded, seamless package is designed to create tangible differentiation in the market for the new benefit-led Minute Maid range –Honey Infused & Vita Punch variants.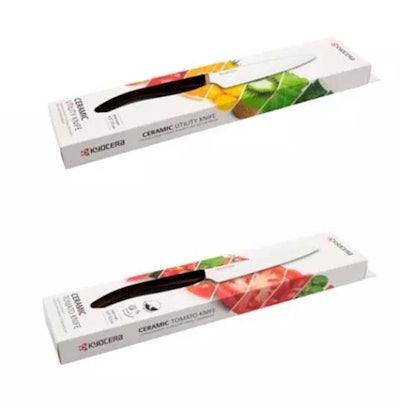 Premium Knife Company Kyocera Moves to Plastic-Free Packaging
Leading manufacturer of high-performance knives for the kitchen, Kyocera, has announced that from the beginning of 2023 the global packaging for its Gen and Shin Black Series knives will be more sustainable. The newly designed, high quality packaging will therefore be manufactured 100% plastic-free. In addition to the reduced-plastic aspect, customers will be able to grasp the knife handle through a slot in the packaging material, as well as examining the color prior to purchase. The inner part of the new packaging also has a recycled cardboard inlay, where the old packaging material included a plastic blister. The new packaging was debuted at the Ambiente Trade Fair, which was held in Frankfurt from 3-7 February 2023. Ambiente gives industry partners the opportunity to introduce innovations and new products directly to buyers and suppliers from all over the world.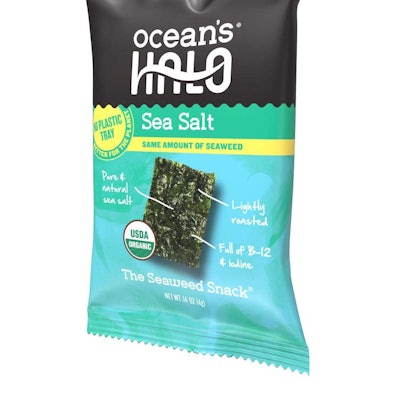 Ocean's Halo Seaweed Snack Moves to Trayless Format
California-based Ocean's Halo manufactures Asian-inspired foods and snacks. They have announced the release of a trayless seaweed snack, which most seaweed products rely on for product protection. The product was initially trialled without the tray in September 2021 in 400 stores, but has now been extended to over 5,000 outlets and select online retailers. By removing the tray, the company hopes to keep 15 million pieces of plastic waste out of landfills and oceans yearly. The change will also reduce the company's carbon footprint by 50%. The company says this trayless version will account for nearly four times more shelf efficiency at supermarkets and sell two times more units per shopping cart than the trayed version. This spring, it will launch in the UK at Morrisons and on Ocado.com.
Learn more about ThePackHub's Innovation Zone here.
Companies in this article