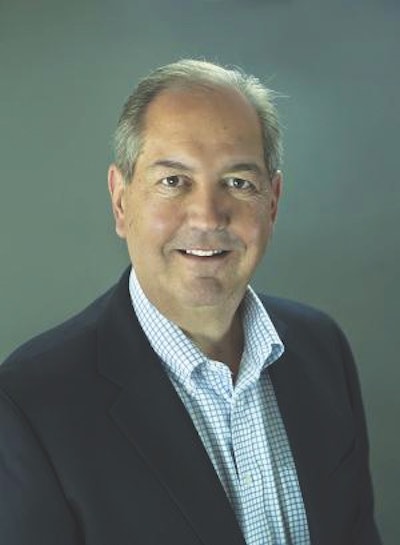 What has more than 35 years of being associated with CapEx projects and programs in the food and beverage industry taught me? Continuous improvement is a constant in any project delivery process. We have a responsibility and an imperative to find better applications to manage the corporate resources of which we are entrusted.
One of the most effective tools to assist all CapEx stakeholders in our industry is the Total Cost of Ownership (TCO) playbook and checklist published in May 2015 by the OpX Leadership Network, convened by PMMI, The Association for Packaging and Processing Technologies. Of all the OpX work products developed by peers for the industry, the TCO tools are the cornerstone to any successful capital project delivery process.
The bottom line is TCO delivers value. As a common language or as standard practice, TCO in any project delivery process has delivered significant value to many companies, large and small. TCO aids financial management, both strategically with better planning and capital avoidance, and tactically with maximizing return on investment (ROI) through improved sourcing decisions. It also supports supplier management, objectively improving applications and evaluating new solutions.
Below are the benefits the TCO model enables:
•Speed to market: Accelerating speed to market through collaboration with internal stakeholders on original scope development. Getting the business unit, operations, finance, procurement, engineering, maintenance and executives all on the same page provides alignment that delivers results.
•Vertical startups: Accelerating the return on capital investment and reliably meeting customer expectations is critical. The TCO model facilitates internal stakeholders and external suppliers to be aligned sooner and more accurately in interpreting scope and project expectations.
•Preparedness and responsiveness: Elevating the discussions with longtime supplier partners with more transparent and data-driven conclusions enable the project delivery team to meet the business requirements more consistently.
•Predictability and consistency: Establishing confidence within the leadership of the organization that the entire capital planning and delivery process has proven reliability.
Enabling improvement
TCO is enabling improvement in the capital project delivery process for many companies.
Having established TCO as a standard document for any capital request, one company used it on a new snack food plant, including all production equipment, technology and facility infrastructure. This application did require many upfront discussions with the supplier community because of the change in "the way things are done around here" from the food processor. The clarity of understanding and project teamwork were impressive and well worth the effort.
Another application is the common language created for all levels of capital or even expense spend.
Now plants can view a purchase not only through familiarity with a vendor but also through the lens of an objective process. This results in better control and application of company resources. An effective way of implementing this strategy throughout an organization is through plant workshops involving all stakeholder groups.
OEM partnering relationships, in which TCO provided an objective and collaborative method to document performance results compared with original ROI expectations, enable a more effective discussion and focus on areas of needed improvement.
Like most CPGs, the existing asset base is large for any company. Several have used the concept of reapplying TCO as a basis to evaluate and determine the useful life expectancy of these assets and the costs to maintain them. Others have considered the "technical readiness" of the asset to be adapted to future business requirements. (Note: The OpX Leadership Network has launched a new solution group on asset reliability.)
There are certainly hurdles to overcome when implementing a comprehensive change in the "way things have been done around here." A few of those include:
•Culturally moving from silos to cross-functional teams.
•Financial consideration beyond least first cost to the overall total cost, including acquisition and operating costs.
•Baseline determination of the expected life of the equipment.
•Data collection both before and after installation, and documenting performance.
•Engaging OEMs to be more collaborative and open.
Opportunity and next steps
As noted earlier, there is a tremendous leverage opportunity for CPGs by linking TCO with other OpX workstreams, including request for proposals, factory acceptance tests, hygienic equipment design, remote vendor access and OEE. And as the aforementioned asset reliability workstream is being developed, it, too, will benefit from being linked to TCO.
TCO is the lynchpin that can deliver success on capital projects and to operations in more ways than you might expect.
I encourage the reader, whether a food and beverage manufacturer or an OEM, to begin your own journey with TCO. PMMI's OpX Leadership Network offers support and examples on its website, or visit us at one of the PMMI trade shows. Additionally, the OpX Executive Council will reconvene the TCO Solutions Group later this year to seek industry feedback and look for areas of improvement.
Want to be a part of the solution? Contact Bryan Griffen, PMMI director of industry services, at BGriffen@pmmi.org.
Companies in this article