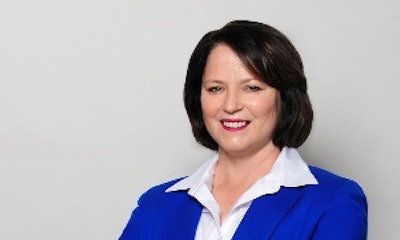 American Seafoods Group's board of directors has chosen Mikel Durham to serve as the company's chief executive officer. An independent board member of Tyson Foods, she has held leadership positions at companies such as PepsiCo, Burger King and Cadbury Schweppes. Current CEO and Chairman Bernt Bodal will continue as chairman.
American Seafoods is a leader in the harvesting, processing, preparation and supply of quality wild-caught seafood. The company produces a diverse range of fillet, surimi, roe and block product offerings, made from Alaska pollock, Pacific whiting and Pacific cod. Finished products are sold worldwide through an extensive global distribution and customer support network.
Chris Roberts will be joining Land O'Lakes as executive vice president and chief operating officer, dairy foods, effective Feb. 6, 2017. Roberts was most recently the president of the Cargill value added proteins division and, prior to that, served as president of the Cargill kitchens. Previously, he held leadership roles at PepsiCo and The Coca Cola Company.
Steven W. Pflantz, an associate in the St. Louis, MO office of CRB Consulting Engineers, Inc. is the 2017 president of the International Society of Automation (ISA). Pflantz has been an active member of the association, serving as the vice president of ISA's professional development department in 2012 and 2013, a member of the executive board 2008 and 2012 and a district vice president in 2007 and 2008.
ISA is a nonprofit professional association that sets the standard for those who apply engineering and technology to improve the management, safety and cybersecurity of modern automation and control systems used across industry and critical infrastructure. CRB Consulting Engineers, Inc. is a global consulting, design and construction services firm.
Joseph P. Yost has been appointed as Graphic Packaging International, Inc. senior vice president and president, Americas, assuming the responsibility for the food and beverage commercial and converting organization within the Americas. Yost has been with Graphic Packaging for more than 27 years, serving in a variety of executive positions.
Graphic Packaging International, Inc. provides paper-based packaging solutions for a variety of products to food, beverage and other consumer product companies. It is one of the largest producers of folding cartons in the US.