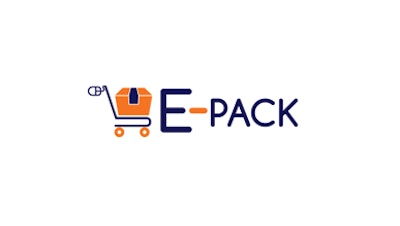 Here is a bundled package of insights from E-Pack Summit 2018, hosted by Smithers Pira in Chicago, September 18-19.
The $28 billion dollar e-commerce packaging market will grow to $55 billion by 2025
E-commerce is plagued by unpredictable labor availability and high turnover rates.
56% percent of consumers will abandon an order when they realize it does not include FREE shipping.
Damage losses are on the rise as a greater variety of products meet the grueling demands of the e-commerce supply chain.
Electronics, books, fashion and toys, games and hobbies are biggest winners. Fashion brick and mortar stores are hurting the most.
30% of all products ordered by e-commerce will be returned.
Reasons for returning include damage, wrong product and "looks different than online."
Many consumers purchase multiple sizes and colors with full knowledge that most will be returned.
Retail is not dead, stores creating a cooler shopping experience will survive. Malls becoming more than a place to shop—medical centers and spas, high-end dining options, etc.
79% of shoppers expect the product packaging they see online to be exactly the same as in-store.
Coupons, special offers, and digital technology like text-to-play, QR codes, etc., will provide a dizzying variety of online shopping experiences, with a big emphasis on mobile.
Flexible, corrugated and protective packaging all have a role in e-commerce. The product and "unboxing experience" the brand desires the consumer to have will dictate packaging choices.
ISTA standards and testing have to be applied to guarantee best product protection with least materials.
Alibaba, the e-commerce site based in Asia, dwarfs Amazon.
Anonymous quote of the day, "If the environment is your prime consideration, you probably should not be shopping by e-commerce."
Using sustainable materials is important, but not if they do not protect. It's far less sustainable to have to create another product and another shipment.
Click and collect models where consumers order online and drive by for pick up may be better option for some products.
Packaging may be the last physical bridge a brand has with a consumer.
Watch out, Alexa may be programmed to funnel your brand of choice away from your shopping cart. Will test your brand loyalty with quicker availability and lower price.
How important is the customer experience in e-commerce? Google now lists 108 million unboxing videos in search results.