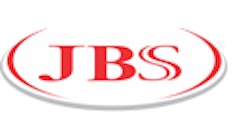 In a statement on Monday, JBS USA reported it was the target of an organized cybersecurity attack over the weekend, which affected some of the servers that support JBS North American and Australian IT systems. The attack shut down operations across several Australian states on Monday.
JBS Canada canceled operations at its Brooks, Alberta plant, and one shift has been canceled on Tuesday. Two kill and fabrication shifts were canceled at the JBS Greeley, Colo. beef plant, and the JBS beef site in Cactus, Texas is not running today. Ottumwa, Iowa and Worthington, Minn. beef and pork plants have canceled several shifts. Only workers in maintenance and shipping are scheduled to work today at the JBS Grand Island, Mich. beef plant.
---
---
It is unclear who is responsible the cyberattack. However, the company's backup servers were not affected, and according to JBS, "The company is not aware of any evidence at this time that any customer, supplier, or employee data has been compromised or misused as a result of the situation. Resolution of the incident will take time, which may delay certain transactions with customers and suppliers."
The Australian Cyber Security Centre is providing technical assistance to JBS, while Agriculture Minister David Littleproud says the government is working with international partners trying to trace, rectify, and prosecute where possible, those who perpetrated the attack.
The company also is working with an incident response firm to restore its systems as soon as possible.
Companies in this article