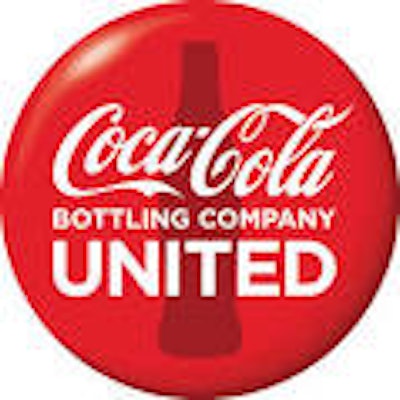 Coca-Cola Bottling Company United has proposed a $42 million investment to expand its Baton Rouge. La., bottling facility, adding 120,000 sq ft of warehouse space, increasing the facility's total size to 900,000 sq ft. The project would also include upgrades and new machinery, and create 15 direct new jobs that would supplement the current 558 jobs, which will be retained on-site at the facility.
The planned expansion of the Baton Rouge facility follows the company's earlier announcement that it plans to invest more than $15 million for renovations at its Lafayette, La., distribution facility. Both planned investments are part of the company's long-term investment strategy to meet the growing demand of customers along the Gulf Coast.
Baton Rouge Coca-Cola Bottling has been in operations for 115 years. The current facility was built in 2009.
---
---
"We are proud of Coca-Cola's 115-year history in Baton Rouge, and we are excited about the potential of this investment and its benefits to our associates, customers, consumers, and local communities throughout Louisiana," says Coca-Cola United West Region Vice President Susanne Hall. "The consideration of this expansion speaks to our commitment to Louisiana and providing high-quality service for years to come. We look forward to working with both state and local community stakeholders as we move forward in this process."
Founded in 1902 and headquartered in Birmingham, Ala., Coca-Cola United is the third-largest bottler of Coca-Cola products in the United States. It has 10,000 associates located across the Southeast who are engaged in production, marketing, sales, and distribution.
Companies in this article