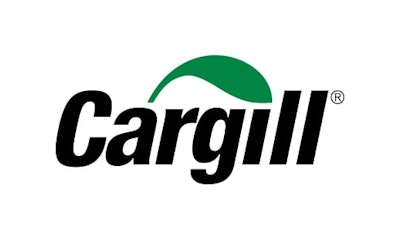 Cargill has won 2023 Edison Awards for innovations in the food and agriculture and sustainability categories. The Edison Awards recognize some of the most innovative products and business leaders in the world.
This year, the company won the following Edison Awards for:
GOLD - Cargill RegenConnect, which provides farmers a financial incentive for positive environmental outcomes through the adoption of regenerative agriculture practices. The program connects farmers to emerging environmental markets while enabling end-use customers to meet their sustainability commitments.
GOLD - Galleon Broiler Microbiome Intelligence, an innovative analysis tool that leverages the power of artificial intelligence. The tool allows poultry farmers to determine the gut microbiome health of their flocks and its correlation to their management practices. Galleon provides insights and actions to help improve flock health and positively influence profitability and performance.
Both innovations demonstrate how Cargill is leveraging more than a century of experience in the food and agriculture industry to create impactful solutions for its global customers. Together, they show Cargill's ability to innovate across a broad spectrum of challenges facing its customers and consumers.
---
---
"Our teams around the world are excited to receive this prestigious recognition for these innovative solutions. Through dedication, innovative thinking and critical partnerships, we are transforming the industry and empowering our customers and communities," says Florian Schattenmann, Cargill's chief technology officer and vice president of research & development and innovation. "This recognition is just the beginning as Cargill continues to invest in innovation and our people to drive impactful change."
All nominations are reviewed by the Edison Awards Steering Committee with the final ballot being determined by an independent judging panel, which is comprised of more than 3,000 senior business executives and academics from the fields of product development, design, engineering, science, marketing, and education, as well as past winners.
Companies in this article