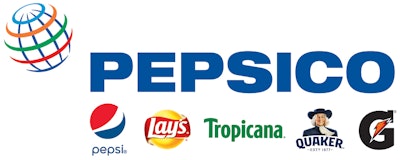 PepsiCo has joined the Stanford Institute for Human-Centered Artificial Intelligence Corporate Affiliate Program. Together, they will be working to gain insights that advance research, education, policy, and practices throughout the CPG industry; shape industrialized AI applications and responsible AI; and help guide industry leadership toward an understanding of the benefits of AI.
Initially, PepsiCo will work with Stanford HAI to research ethical and responsible AI around four key areas:
Supply Chains, Forecasting, and Smart Manufacturing – With AI, the CPG industry can optimize daily operations throughout the supply chain, better predict future needs such as inventory levels and demand patterns, and reduce human error.
Direct-to-Consumer Impact and Personalization – Growing consumer demand can be more effectively prioritized and managed with AI, resulting in increased engagement, improved customer loyalty, and a better understanding of customers.
AI and Organizational Design – AI establishes a more agile decision-making process, allowing associates to focus on creative and strategic work. These efficiencies will reimagine organizational structures and future talent needs.
AI and Sustainability – AI can optimize operations and reduce emissions to protect the environment more effectively, and improve the quality and production of agricultural yields.
---
---
"At PepsiCo, we firmly believe that AI should augment the human experience and will contribute to our digitalization efforts throughout the company," says Athina Kanioura, chief strategy and transformation officer at PepsiCo. "Collectively, with Stanford HAI, we have a unique opportunity to engage with a community of leading experts, academics, and engineers to understand the implications of this advancing technology and how it will enhance the human experience."
Companies in this article