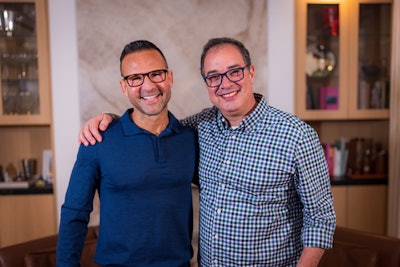 Kraft Heinz has announced that, effective January 1, 2024, Carlos Abrams-Rivera will assume the role of chief executive officer and a member of the board, while Miguel Patricio, the company's CEO since 2019 and chair of the board since 2022, will transition to the position of non-executive chair of the board.
In his current role as EVP and president of the North America Zone, Abrams-Rivera has overseen the company's U.S. and Canadian operations. Before joining Kraft Heinz in February 2020 as U.S. Zone president, he held a number of positions at Campbell, including executive vice president and president, senior vice president and president, and president, Campbell Snacks, as well as president of Pepperidge Farm.
Prior to Campbell, Abrams-Rivera was at Mondelēz International, serving as president, gum and candy – Latin America; president, Mondelēz Mexico; senior vice president, global beverages; and senior vice president, marketing and strategy. Before Mondelēz, he held a number of roles and management positions at Kraft Foods Group.
---
---
"Carlos is the best person to lead the next phase of the company's transformation," says Miguel Patricio, CEO and chair of the board. "His strategic and innovative mindset is ideal to continue to propel Kraft Heinz forward on our path to greatness. Carlos' experience in both developed and emerging markets complements our ambition for growth. I feel privileged to entrust Carlos with the leadership of this great company, and I am confident that Kraft Heinz is poised for more growth in the years to come."
"I am humbled and honored to be appointed as the new CEO of Kraft Heinz," states Abrams-Rivera. "I would like to thank Miguel for his mentorship, all he has done to rekindle the spirit of Kraft Heinz and our culture, and for his partnership, now and in the future."
Companies in this article