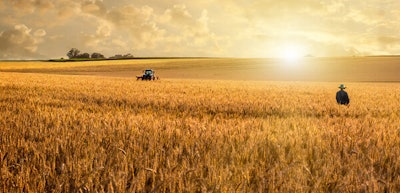 Nestlé is investing in bringing regenerative agriculture practices to wheat farms within its Digiorno supply chain, with the goals of improving soil; using less water, energy, and fertilizer; and reducing the impacts of climate change. The initiative will bring regenerative agriculture practices to over 100,000 acres of farmland—nearly double the amount of acres needed to grow the amount of wheat used in Digiorno pizza.
The initiative will help wheat farmers in the program employ regenerative agriculture practices in their fields through a combination of financial and technical resources. These practices can include planting cover crops, eliminating or reducing tillage, and reducing the use of pesticides, which can help improve soil health and soil fertility, and protect water resources and enhance biodiversity.

The company also is working with Leading Harvest, a nonprofit that monitors and audits farming methods through its Farmland Management Standard, to certify the farming practices of Nestlé's tomato suppliers. The standard certifies practices across 13 key principles, such as soil health, protection of water resources, and conservation of biodiversity.
---
---
Nestlé's efforts in its U.S. wheat and tomato supply chains build on the company's net zero farming initiatives on a variety of farms that grow ingredients for brands including Carnation, Carnation Breakfast Essentials, Libby's, and Purina. The company aims to source 20% of its key ingredients through regenerative agricultural methods by 2025 and 50% of its key ingredients by 2030.
"At Nestlé, our aim is to help leave the world better than we found it, and as the world's largest food and beverage company, we have a tremendous opportunity to help create a regenerative, healthy food system while also working with the local farming communities that employ it," says Steve Presley, CEO, Nestlé Zone North America. "To do this, we need to find solutions that create shared value throughout the ecosystem—value for us, value for farmers, value for our consumers, and value for the planet."
Companies in this article