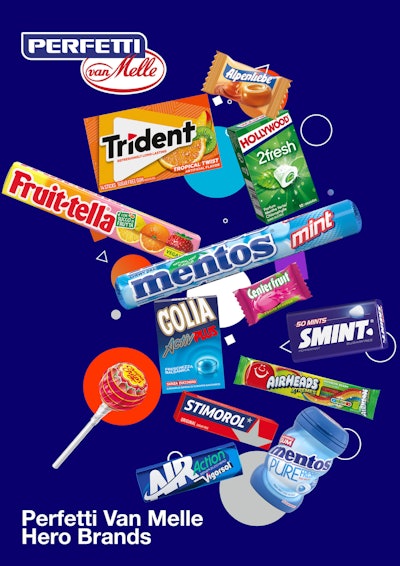 Mondelēz International has sold its developed-market gum business in the U.S., Canada, and Europe to Perfetti Van Melle Group for $1.35 billion. Mondelēz will retain the Portugal portion of the business until regulatory approval is granted in that jurisdiction, after which it will be sold and transferred to Perfetti Van Melle Group.
The transaction includes Mondelēz manufacturing facilities in Rockford, Ill., and Skarbimierz, Poland, and the Trident, Dentyne, Stimorol, Hollywood, V6, Chiclets, Bubbaloo, and Bubblicious brands, as well as the European candy brands Cachou Lajaunie, Negro, and La Vosgienne. Mondelēz will continue to operate its gum business in Latin America, Asia, the Middle East, and Africa, and will retain ownership of all its other candy brands and products. The sale advances Mondelēz' strategy to accelerate growth and enable a greater focus on growth and reinvestment in its core chocolate, biscuit, and baked snacks categories, and expands Perfetti Van Melle's portfolio, which includes global brands such as Mentos, Chupa Chups, and Airheads.
---
---
"As we continue accelerating growth to become the global snacking leader in chocolate, biscuits, and baked snacks, we are pleased to transition our developed market gum business to a global, privately owned, values-driven company with a strong and proven track record of brand investment and innovation," says Dirk Van de Put, chairman and CEO, Mondelēz International.
"This acquisition aligns perfectly with our strategic goal of becoming a global leader in gum, our chosen focus," says Egidio Perfetti, chairman of Perfetti Van Melle. "We expect to further bolster our product portfolio, manufacturing capacity, market distribution, and financial results, effectively doubling our size in North America and increasing our reach in Europe, serving more consumers with our well-loved brands."
Companies in this article