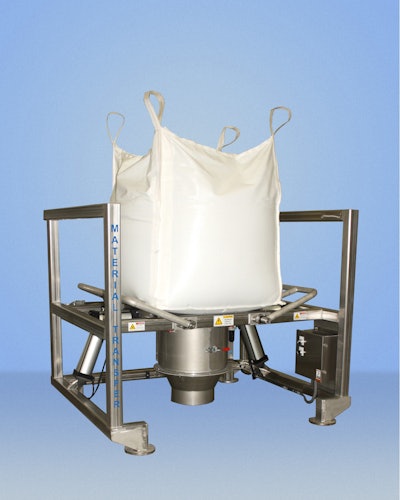 The MTS Material Master bulk bag discharging system features a stainless steel bulk bag massaging system to promote positive material flow. The discharge spout closure system halts material flow for partial bag discharge, allowing the bag to be retied and removed. The unit has a stainless steel bulk bag support pan with tubular stainless steel supports and controls housed in a stainless steel NEMA 4X-rated electrical enclosure.
Companies in this article
Videos from Material Transfer & Storage, Inc.