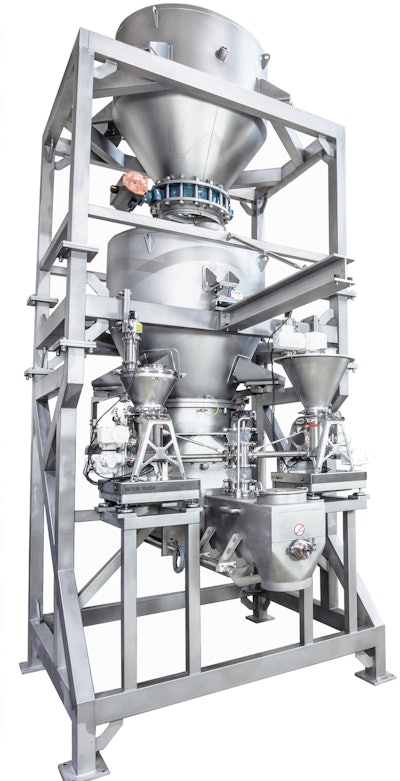 Integrating feeding with continuous mixing in a compact footprint, the Gericke module features a gravimetric loss-in-weight inline feeder that automatically meters dry material into the companion continuous mixer. The self-contained, compact Turbo module mixes up to 20,000 L/hr, and can be installed directly upstream from extruders and filling equipment. It is suitable for food and nutrition recipes with multiple major, minor, and micro ingredients, such as flavors, colorants, and other additives. FDA-compliant models for hygienic processing and ATEX-certified units for hazardous environments are available.

Companies in this article
Videos from Gericke USA, Inc.