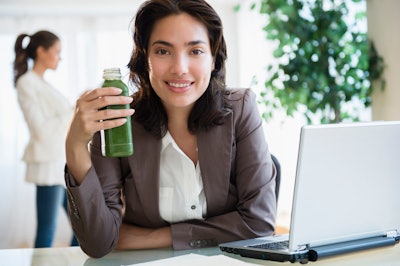 Getty
Probably the fastest growing category for High Pressure Processing (HPP) is health-based beverages and immune-boosting shots, according to Errol Raghubeer, Ph.D., VP of HPP Microbiology and HPP Science with JBT Corporation, in a PACK EXPO Las Vegas Processing Zone presentation.
HPP uses ultra-high pressure purified water to inactivate bacteria such as Listeria, E. coli, and Salmonella, and is a natural process that eliminates the need for chemical food preservatives.
Driven in part by the pandemic, but also in-line with previous consumer interest in "better-for-you" foods and beverages, HPP extends shelf life from less than one week to greater than four months, depending on the quality of packaging and closures.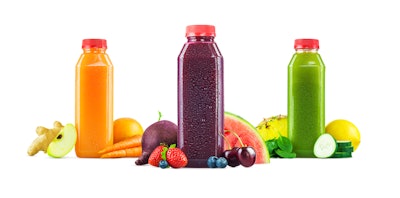 There are other benefits to HPP that align with consumer health trends such as preservative-free, and the ability to add immune boosting ingredients such as ginger, turmeric, and exotic berries. Raghubeer added that these healthy ingredients are not damaged by heat or other processing technologies, and with the proper packaging material, there is no degradation of taste or flavor. "Products produced by HPP after a long shelf life are comparable to the taste of freshly produced products," he said. Products without preservatives typically also have a lower sodium level, and hence a "cleaner label."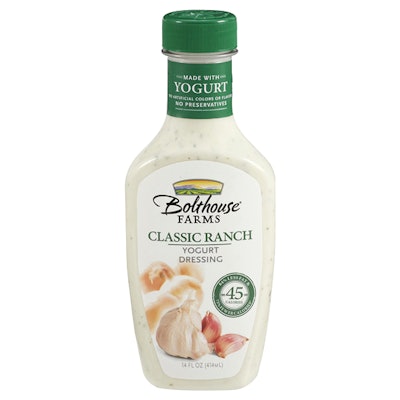 Dips and wet salads, spreads, salad dressing, sauces, and soups are also growing their use of HPP, as are ready-made meals and even food-service products that are supplied to restaurants. Raghubeer mentioned Bolthouse yogurt-based dressings – the first HPP salad dressing in the marketplace – and Good Foods salad dressing, both of which are creating plant-based, lower calorie dressings. He said that HPP can improve sensorial properties, or the "mouthfeel" of a product, because of the effect of HPP on proteins and starches. Hummus is an example of a product with an improved mouthfeel after HPP.
Utilizing perishable agricultural products or ingredients to prevent waste is another growing trend, and apple is one example. Raghubeer said that HPP is being used with apple products that are not able to be sold as fresh product in the marketplace and would have to be disposed of or used as animal feed, to formulate value-added products such as sauces, purees, or snack products. Avocado is similar due to its short growing season, and Raghubeer said perishable materials can be developed into a product that has a higher value than the raw material.
Another growing trend is the use of HPP in pet foods. Used to eliminate pathogen in the raw material, this provides food safety for pet handlers as well as pets, said Raghubeer, and has all the nutritional components of the raw meat or the raw diet. Raw material that is treated with HPP can then optionally be further processed into freeze-dried or heat-dried items, or frozen as treats.
To see this presentation on-demand, click here.
---
---
Companies in this article