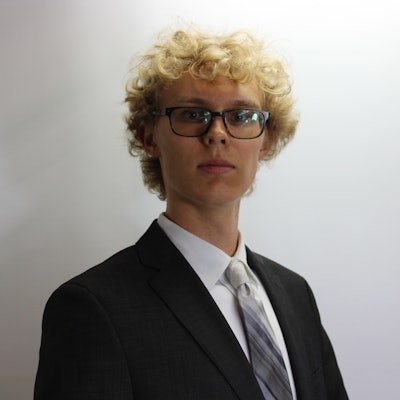 To reduce its phosphorus consumption and output as well as cooling water usage, Minnesota Specialty Yeast (MSY)–a developer of specialty yeast products for the food and agriculture industries–sought an MnTAP intern to help evaluate options. MnTAP is an outreach program at the University of Minnesota that places highly qualified students in facilities for three months to focus on pollution prevention and energy efficiency solutions. Matthew Landauer, a chemical engineering student was assigned to the company.
MSY uses phosphoric acid as a macronutrient for the yeast, as well as for pH regulation of the company's fermenters. The company also uses well water for cooling needs with additional process water supplemented from the City of Hutchinson. Approximately 1.2 million gallons of well water is then discharged per day to the Crow River.
The options Landauer suggested to MSY are:
Optimizing pH procedure by prioritizing sulfuric acid usage. A target pH and corresponding flow rate of sulfuric acid were determined for the microbial treatment of yeast cultures to replace phosphoric acid usage. By updating its pH operating procedures, MSY would prevent over half a ton of phosphorus from going to the sanitary sewer per year, netting over $6,000 in savings from reduced chemical and sewer charges annually.
Using a cooling tower to cool air compressors, replacing the single-pass well water stream with a recirculating loop. This would reduce the well water demand for this process by over 95%, equating to over 100 million gallons of well water saved as well as $4,700 annually.
Using spent cooling water for boiler make-up, which is already warmed from cooling the fermenters, thus requiring less energy to be heated to steam than the colder city water. This switch in water source could amount to 3,900 therms of energy and 1.3 million gallons of water saved. This recommendation would save MSY $7,500 annually.
Water conservation would also decrease demand on the company's wells, saving on operation and maintenance costs, preserving the lifetime of the wells, and combating microbial growth in their aquifers. Additionally, lower water consumption would offer the facility the flexibility to meet any potential future permitting restrictions on water pumping or discharge limits.
"My MnTAP internship at MSY helped bridge the gap between academic theory and practical application," says Landauer. "Collaborating with existing staff and bringing in engineering insights aided MSY in their pursuit of greener yeast production and rewarded me with in-depth discussion and firsthand troubleshooting at scale. My experiences at MSY give me an edge both in the classroom and in my career by exploring a dynamic industrial system."
The commitment by MSY serves as a key contribution to results of MnTAP's Upstream Nutrient Reduction Project, supported by the Legislative-Citizen Commission on Minnesota Resources (LCCMR).
To download and view the project, click here.
Other articles you may be interested in:
Longer Shelf Life, Fresh Taste, Safe Food
Hormel Foods to Match 100% of Its Global Energy Use With Renewable Sourcing
Companies in this article