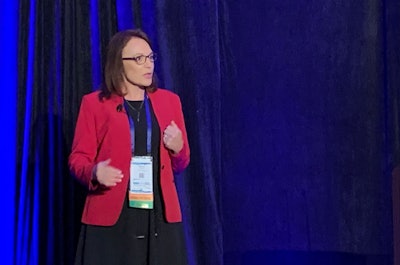 As Coca-Cola takes aim at climate, water, recycling, and other initiatives, it's relying more than ever on a science-based approach. Data is all you really have to tell your story, says Cloeann Durham, who was at BevTech in May. Aaron Hand was there to report.
Coca-Cola is an iconic brand—a well-recognized taste in a well-recognized bottle. But when The Coca-Cola Co. aims to make a change to the norms of operation, it's thinking not only about its flagship beverage and all its variations, but a full range of waters, sparkling beverages, hydration and sports drinks, dairy and plant-based beverages, juices, coffees, teas…
"We have to take all of that into account when building a sustainability plan," said Cloeann Durham, vice president of quality, safety, and environment for Coca-Cola's North American Operating Unit. Though Coca-Cola's brands are positioned to grow, sustainability is equally important, she noted. "Seeing volume growth is great. But seeing volume growth without sustainability—it can outrun you really fast."
Coca-Cola has passed several of its environmental, social, and governance (ESG) goals and is working toward plans that include 2025 packaging goals, a 2030 climate goal, a new 2030 water strategy, and a streamlined global beverage portfolio.
Continue to the full article:
Coca-Cola Targets Sustainability From Every Angle