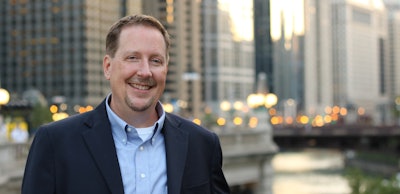 Each year, billions of pounds of good food are wasted. Whether it's crops that never get harvested or food left to expire at home or in restaurants, there are any number of reasons why food doesn't make it into the mouths of people facing food insecurity. Everybody up and down the supply chain has a role to play in reducing food waste.
We recently saw a success out of Bob's Red Mill, which won a Sustainability Excellence in Manufacturing Award (SEMA) this year from ProFood World for zeroing in specifically on a food waste problem in its production process. The company made a relatively simple adjustment to the conveyor on one of its grain lines—reducing grain spillover and thereby reducing its wasted food per pound on that line by more than 70%.
From a food manufacturer's perspective, it's not always in the production process where food waste occurs. It could be looked at from several angles—creating formulations or using technologies (high-pressure processing or aseptic processing, say) that enable longer shelf life for perishable goods, optimizing shipping routes from supplier to processor to retail, rethinking the packaging that might keep that food fresher for longer, and improving labeling practices, to name a few.
Of course, reducing food waste is just one part of the larger discussion of sustainability. Having recently completed the judging of our SEMAs, sustainability is fairly top of mind around here. But then, sustainability has become top of mind for a lot of food and beverage producers these days.
---
---
They're being held more and more accountable by consumers to be transparent, ambitious, and successful when it comes to their environmental agendas. But they also know that many of those sustainability projects—reducing energy, water, materials, food waste, and more—are going to pay for themselves in relatively short amount of time.