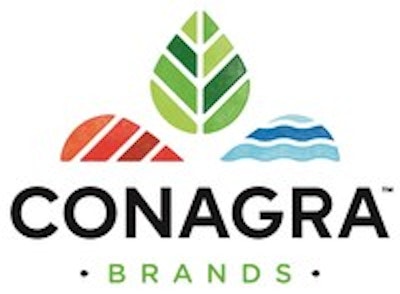 Conagra Brands' new Healthy Choice Power Bowls, Hungry-Man Double Meat Bowls, and P.F. Chang's Ramen single-serve meals are now featuring bowls made from plant-based fibers. The move away from plastic will reduce the carbon footprint of manufacturing bowls by 34,117 metric tons. This step aligns with Conagra's previously stated goal of making 100% of its plastic packaging renewable, recyclable, or compostable by 2025. The bowls are designed by Footprint, a sustainable materials science technology firm that designs alternative solutions to single-use plastic.
These packaging solutions are driven by highly collaborative, customized inventions from the Footprint team of materials scientists, who worked closely with Conagra to meet the needs of the three distinct product lines. The team is led by Troy Swope and Yoke Chung, previous Intel engineers, who saw the opportunity to pioneer the use of plant-based materials based on ingredients that can stand up to the robust quality and safety that single-use plastic delivers to consumers while eliminating plastics from reaching the environment.
"We've been able to create solutions for Conagra that won't sacrifice cost, quality, or performance for the consumer," says Footprint CEO Troy Swope. "Our engineered fiber-based packaging solutions integrate with existing product manufacturing lines for a smooth transition away from single-use plastic. Conagra's use of plant-based fiber is proof that any company of any size can make incredible change for the betterment of the planet."
Conagra's current efforts to improve the sustainability of its packaging are part of the company's broader commitment to responsible sourcing, one of the four pillars of Conagra's corporate social responsibility and ESG efforts.
Companies in this article