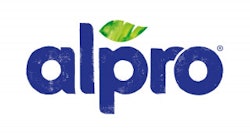 Plant-based pioneer Alpro, a Danone-owned business, has unveiled its latest investment for its Kettering-based U.K. factory, as part of a total $55+ million plan set to ramp up production capacity for its plant-based products destined for U.K. shoppers.
The latest investment comprises a new $23 million high-speed production facility, along with water treatment plant that cuts water usage and results in 218 m3 of water being reused on site every day and a state-of-art cooling, heat, and power (trigeneration) unit that will simultaneously generate electricity, useful heating, and cooling from the combustion of gas, resulting in a more efficient use of primary energy. This move will allow the factory, which runs on 100% renewable electricity, to reduce energy consumption and carbon emissions..
---
---
The new high-speed production facility is set to increase production capacity to 300 million liters of soya, oat, rice, and coconut drinks a year. With further planned investment, that number is set to increase to up to 400 million liters later this year.
Alpro General Manager Sue Garfitt says, "As the plant-based category leader, we've been blazing a trail in sustainable production for more than 40 years, and there's no question that this significant investment in our U.K. site is the latest example of that.
"The changes we are installing will not only accelerate the volume of products we are producing in the U.K., for U.K. shoppers, but will also allow us to keep ahead of the curve and continue being the brand to fuel the category growth and whet the nation's appetite for delicious and healthy plant-based products, and of course, doing this whilst operating in a planet-friendly way."
Companies in this article