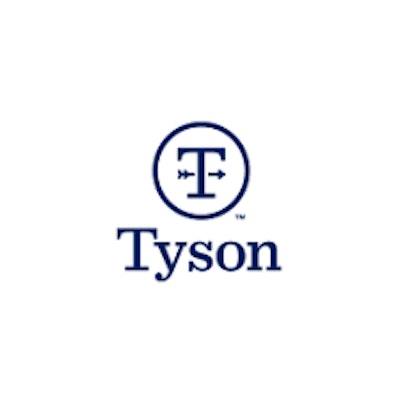 Tyson Foods has released its 2021 (FY21) Sustainability Report, which reflects the company's continued focus on driving product responsibility and working to sustain natural resources.
In 2021, Tyson Foods began to further establish long-range 2030 goals and metrics, engaging with diverse internal and external partners to identify important issues where opportunities could be addressed. Based on its assessment, Tyson Foods fine-tuned the pillars of its Formula to Feed the Future strategy, the company's framework to help build a food system that supports all people and sustains the planet.
---
---
The company's key 2021 sustainability achievements include:
Sustainable Packaging: Piloted sustainable packaging solutions for several products and began testing the validation of new recyclable, pulp fiber trays to replace traditional trays made of foam
Sustaining Natural Resources and Achieving Net Zero: Continued to drive practices in its operations and supply chains to sustainably produce protein for a growing population within planetary boundaries
Climate Action: Announced its ambition to achieve net-zero greenhouse gas (GHG) emissions, including scope 1, 2, and 3 emissions, by 2050
Land Stewardship: Developed a beef-focused GHG emissions accounting framework to capture cradle-to-gate emissions and verify emission reductions through more sustainable agricultural practices
Water Stewardship: Achieved Alliance for Water Stewardship verification for three U.S. plants
Waste Reduction: Achieved Zero Waste to Landfill gold-level validation at six U.S. plants where 95% to 99% of certain waste streams has been diverted from landfills
"More than ever, Tyson Foods is operating as part of a global food system, and we have a critical role to play in responsibly producing food that is affordable, accessible, and nutritious," says John R. Tyson, EVP strategy & chief sustainability officer, Tyson Foods.
Companies in this article