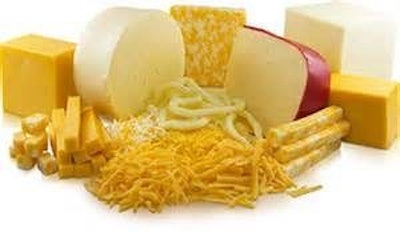 The Wisconsin Cheese Makers Association (WCMA), the Center for Dairy Research (CDR) and Dairy Farmers of Wisconsin (DFW) have created the Dairy Food Safety Alliance, a group that will deliver the latest food safety news to dairy product manufacturers, processors and their suppliers. The alliance's goals are to provide the support members need to meet the requirements of the Food Safety Modernization Act, and maintain and enhance the industry's reputation for quality.
Scheduled to meet twice annually, the alliance will hold its first meeting on October 8, 2018 in Madison, WI. The meetings will feature speakers from the U.S. Department of Agriculture; the U.S. Food and Drug Administration; the Wisconsin Department of Agriculture, Trade, and Consumer Protection; and leaders in the field of food safety and quality assurance. Quality assurance staff and cheesemakers are invited to attend.
Participation in the Dairy Food Safety Alliance is open to all dairy manufacturers, processors and related suppliers. To learn more, contact WCMA Events Manager Kirsten Strohmenger at [email protected] or call 608-286-1001.