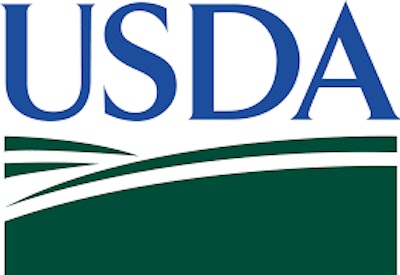 The USDA Food Safety and Inspection Service (FSIS) has released a proposed regulatory framework for a new strategy to control Salmonella contamination in poultry products and reduce foodborne illnesses attributed to these products.
The proposed framework consists of three key components that support a comprehensive approach to controlling Salmonella in poultry.
Requiring that incoming flocks be tested for

Salmonella

before entering an establishment
Enhancing establishment process control monitoring and FSIS verification
Implementing an enforceable final product standard
The framework also addresses cross-cutting issues of testing for Salmonella, the impact on small and very small establishments, and data sharing.
Representatives from industry, consumer groups, and other stakeholders are invited to participate in a public meeting November 3 from 10 a.m. to 4 p.m. ET via Zoom. Attendees must pre-register to attend the meeting. To view the agenda and to register to attend, go to the Meetings and Events page on the FSIS website. An online copy of the proposed framework is available here.
---
---
Comments and information received on the proposed framework will be considered before moving forward with any proposed changes to regulations or other actions. Anyone who wishes to provide oral comments on the proposed framework at the public meeting should indicate so when registering for the public meeting. Written comments should be submitted at www.regulations.gov.
Interested parties will have 30 days to comment after the meeting notice is published in the Federal Register. To view the Federal Register meeting notice and information on how to comment or submit information, visit the FSIS website at www.fsis.usda.gov/policy/federal-register-rulemaking/federal-register-notices/proposed-framework-controlling.
Companies in this article