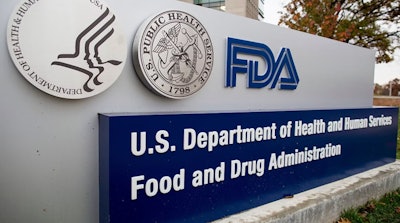 The FDA has issued warning letters to infant formula manufacturers ByHeart, Mead Johnson Nutrition (Reckitt), and Perrigo Wisconsin for violations of the Federal Food, Drug, and Cosmetic Act (FD&C Act) and the FDA's Infant Formula regulations. The letters were sent out based on findings from FDA inspections conducted over the last several months. At the time of each inspection, the FDA issued inspectional observations and exercised oversight as it initiated recalls to remove any product potentially contaminated with Cronobacter sakazakii from the marketplace.
---
---
The warning letters are not associated with any current recalls, and the FDA does not expect its actions to have any impact to the availability of infant formula on the market.
The FDA issued the letters as part of its normal regulatory process and to reinforce the importance of instituting and maintaining appropriate corrective actions when the agency detects pathogens. To ensure compliance with the FDA's laws and regulations, each of the companies must conduct thorough root cause investigations and perform subsequent cleaning and sanitation activities.
The companies also must properly evaluate their cleaning and sanitation practices, schedules, and procedures before releasing product for distribution. Each company has 15 working days to respond to the FDA to explain what corrective actions it is taking.
Then, the FDA will assess the adequacy of each company's corrective actions in the agency's review of the responses and during the FDA's next inspection of each facility. During these inspections, the agency will verify proper implementation of appropriate corrective actions taken by each company.
Companies in this article