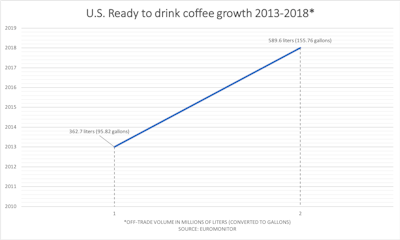 "Cold-brew" remains a major buzzword in RTD coffee. While sales of RTD cold brews are limited in the context of the total US market, growth is rapid. Consumer familiarity with cold brew is increasing, both because of cold brew's explosive foodservice growth and the wider range of products appearing on the market.
Cold brews are seen as relatively healthy indulgences for consumers who find products like Frappuccino too sugary, although simple curiosity about this much-discussed category is helping to drive sales. Much of the excitement is coming from small-scale producers like Stumptown, which are taking advantage of consumer recognition of their brand names from foodservice to launch bottled products in retail stores, although only a few such brands are distributed to more than a handful of areas. Larger players are showing interest as well.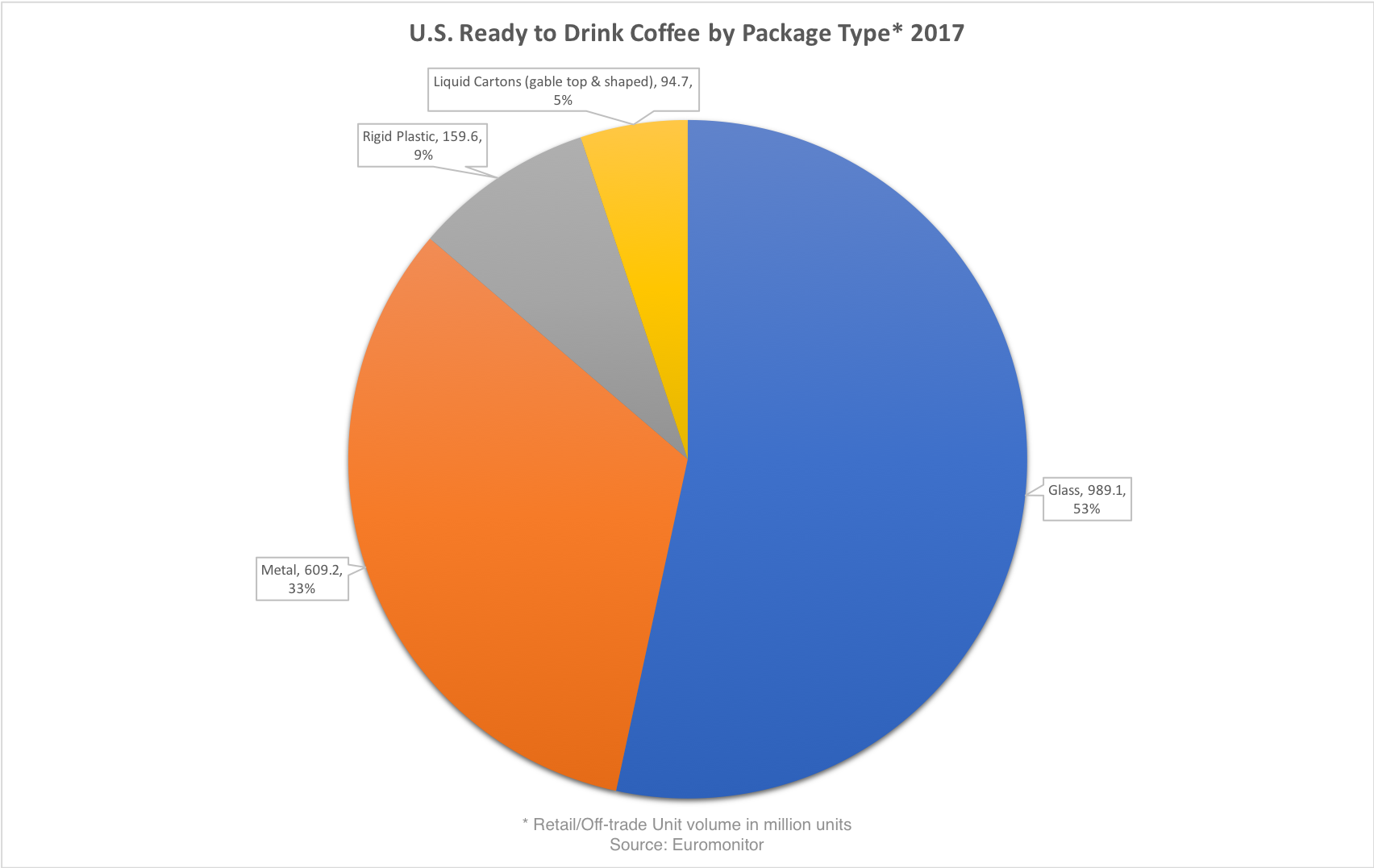 For more on the growth of ready to drink coffee, and package types for RTD coffee, click here.
Top coffee brands deliver consistent results with processing and packaging excellence. ProFood Tech, March 26-28 in Chicago. Machinery, automation and controls, and solutions in action from 450 top manufacturers.
Source: Euromonitor