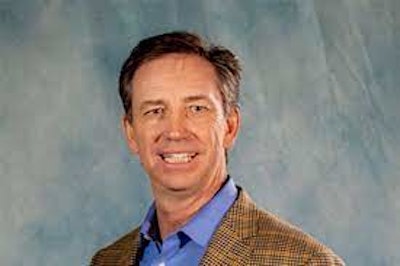 Linxis Group has announced the promotion of Tim Cook to president and CEO. Linxis is a leader in specialized equipment, comprised of five companies in the Netherlands, Germany, United States, Canada, and France, serving the industrial food and health manufacturing industry.
During his eight years at Shick Esteve, Cook oversaw the integration of Shick Solutions into the Linxis Group and led the subsequent merger with Esteve Processing. The integration allows Shick Esteve to serve the food industry with a broader range of technical and manufacturing resources supported by a network of global service centers. Cook will remain in Kansas City, Mo., with an office at the Linxis Group headquarters in France.
"When planning the succession of Linxis Group leadership, I considered Tim's industry experience, as well as his personal and professional skills, and he was the obvious choice to lead our global group," says Didier Soumet, president of the Linxis Group supervisory board.
Shick Esteve, a member of the Linxis Group, has promoted Blake Day, president of Shick Esteve North America, to CEO of its Kansas City, Mo. and Rians, France facilities. Effective immediately, Day will have the title of president and CEO of Shick Esteve.
Day joined Shick Esteve in 2015 as chief financial officer and was promoted to executive vice president in 2018. In April of this year, Day was promoted to president of Shick Esteve North America, taking on the day-to-day operations in Kansas City and focusing on the company's strategic objective to create premier ingredient automation solutions for the industrial food and beverage manufacturing industry. As CEO of Shick Esteve, Day will manage both manufacturing locations, working with leadership on initiatives of the organization.
Companies in this article