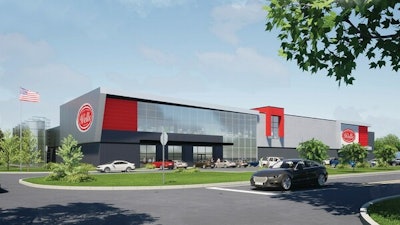 Wells Enterprises, which was acquired last December by the Ferrero Group and is now an independent operating company of the group, has announced plans to expand its Dunkirk, N.Y., manufacturing facility. The site will play an important role in Wells Enterprises' expansion plans for the company's national manufacturing network of the Blue Bunny, Halo Top, Bomb Pop, and Blue Ribbon Classics brands.
The expansion is projected to more than double the Dunkirk, N.Y., manufacturing facility's current production capacity, which will help support the company's plans for growth in the novelty and packaged ice cream marketplace. The project also will enable future innovation.
Construction is planned to begin this fall, with an official groundbreaking early next year. The expansion is expected to be complete by late 2025, with the necessary approvals and in collaboration with local and state officials. It will bring more than 200 new jobs to the Dunkirk community.
---
---
"The investment in Dunkirk illustrates our passion to provide high-quality premium ice cream products that bring joy to consumers around the world," says Liam Killeen, CEO of Wells Enterprises. "The planned expansion also reinforces our dedication to our team, consumers, and the community as a critical part of the long-term future of our company."
"The planned expansion of the Dunkirk facility follows our team's continued strong performance over the last several months. That, coupled with the continued growth plan for our brands and the category overall makes expanding our Dunkirk facility the right choice for Wells," adds Mark Meyer, COO of Wells Enterprises.
Companies in this article