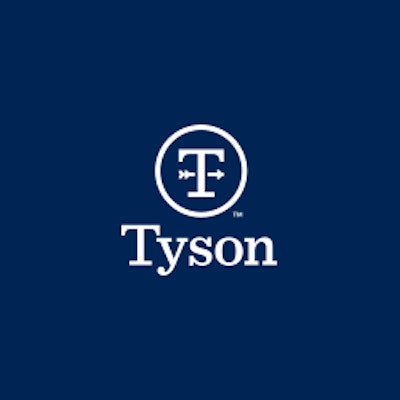 Tyson Foods has announced it's closing the doors of its Jacksonville, Fla., and Columbia, S.C., value-added plants early next year. The move comes on the heels of the recent release of Tyson Foods' fiscal year 2023 financials, which reflected an income loss of $648 million, as well as a fourth-quarter 2.8% revenue drop to $13.348 billion and beef business sales volume that fell by 6.7%. The company's annual revenue was reported to be $52.881 billion, 0.75% lower than the previous year.
"We are making the difficult decision to close two of our case-ready value-added plants," a Tyson Foods written statement says. "We understand the impact of this decision on our team members. We will make every effort to offer them opportunities to remain with the company at other locations and will partner with state and local officials to provide additional resources. With a focus on optimizing our operational footprint, we are reallocating resources to operate as efficiently as possible, while maintaining ample capacity to serve our customers."
---
---
In August, Tyson Foods announced it will be closing chicken processing plants in North Little Rock, Ark.; Corydon, Ind.; Dexter, Mo.,, and Noel, Mo., in the first two quarters of next year.
The announcement followed the release of Tyson's third-quarter report, which revealed sales down 3% from 2022, a GAAP operating loss of $350 million, and an adjusted operating income of $179 million, down 82% from the prior year. In all, Tyson Foods reported a net loss of $417 million for its third quarter, compared to $750 million in profit during the same period in 2022.
In March, the company announced it would be closing facilities in Arkansas and Virginia "to better use available capacity at other facilities."
Companies in this article