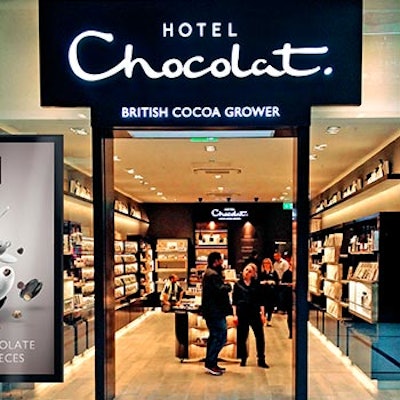 Mars has announced its plans to buy Hotel Chocolat, Britain's largest independent chocolate maker, for $661 million. The acquisition will assist Hotel Chocolat in its recent efforts to increase its international presence, while allowing Mars to increase its footprint within the United Kingdom. Co-founder and current Hotel Chocolat CEO Angus Thirlwell will remain in his leadership position after the transaction.
"We are confident that Mars will be an excellent long-term home for Hotel Chocolat, providing a like-minded, entrepreneurial, and purpose-led environment in which to maximize the potential of the Hotel Chocolat brand which is already so beloved by consumers," said Andrew Clarke, global president of Mars Snacking, in a written statement.
---
---
"Mars considers that the acquisition would further strengthen its commitment to the UK market, bringing a much-loved brand into its portfolio and deepening its relationships with consumers," according to a Hotel Chocolat statement. "The UK has been an important market for Mars."
"We know our brand resonates with consumers overseas, but operational supply chain challenges have held us back," Hotel Chocolat CEO Angus Thirlwell said in a statement. "By partnering with Mars, we can grow our international presence much more quickly."
Founded in 1993 by entrepreneurs Angus Thirlwell and Peter Harris, Hotel Chocolat is both a chocolate manufacturer and cocoa grower, producing and distributing chocolate and other cocoa-related products online and through a network of cafés, restaurants, outlets, and 131 UK factory stores, as well as stores in Japan.
Mars has operated in the UK since 1932 and currently employs approximately 10,000 people in the country.
Companies in this article