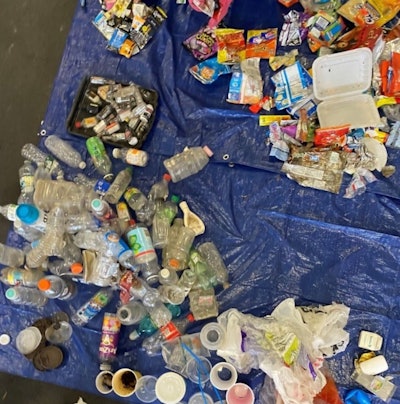 The New York State Attorney General has filed a first-of-its-kind lawsuit against PepsiCo for contamination due to plastic packaging that continues to amass on the shores of the Buffalo River. The legal action is aiming to compel PepsiCo to assist with the clean-up of the contaminated area. It also is asking for civil penalties, restitution, and changes to PepsiCo labeling.
Why is this action being taken? According to a 2022 survey conducted by the Office of the New York Attorney General, of all types of waste containing an identifiable brand collected at 13 sites along the Buffalo River and in its watershed, PepsiCo's plastic packaging was three times more abundant than that of the next-greatest contributor (McDonald's).
---
---
The lawsuit alleges that "PepsiCo intends and knows that its customers will discard its packaging after a single use" and "contaminates the river and public drinking water supplies, threatening public health, harming freshwater species, and endangering the ecosystem…and interfering with use by the public of a public place, or endangering or injuring the property, health, safety, or comfort of a considerable number of persons."
The lawsuit also claims PepsiCo engaged in deceptive practices in New York by omitting "a warning regarding the known and foreseeable risks that follow from the intended use and foreseeable misuse of its single-use plastic packaging." Consequently, the State of New York also is asking the court for an order that would bar the Pepsico from selling products in single-use plastic packaging—unless warnings detailing the environmental and health hazards of that packaging are included.
Companies in this article