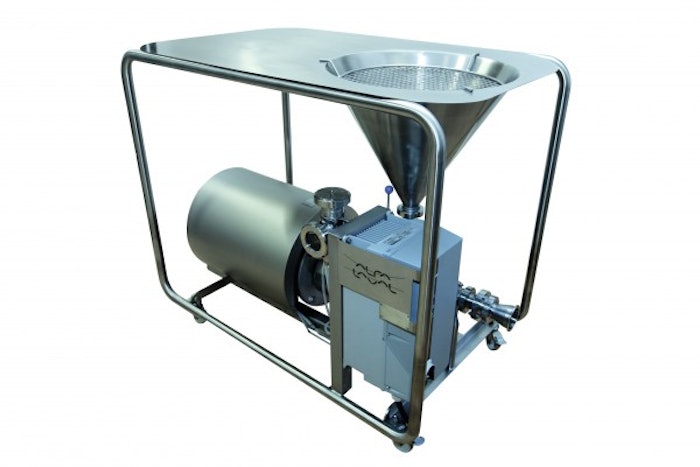 The Alfa Laval mixer eliminates lumping when dispersing and dissolving powdered pectin. The hybrid powder mixer aspirates powder, while simultaneously pumping viscous solutions at pressures of 4 bar or more, without requiring an additional pump. The unit delivers fully hydrated pectin solutions used for fruit preparation recipes, immediately available for further processing, at concentrations of 8% or higher. A trial of the mixer can be conducted onsite or at the Alfa Laval Fluid Handling Application & Innovative Centre in Kolding, Denmark via live video link.
The Processing Zone Returns to PACK EXPO
As a direct response to industry demands, The Processing Zone is returning to PACK EXPO Las Vegas and Healthcare Packaging EXPO (Sept. 27-29, 2021, Las Vegas Convention Center). The show will showcase front-of-line solutions from food processing/systems, food safety, engineering, design and construction services and more, according to show producer, PMMI, The Association for Packaging and Processing Technologies. It will also offer targeted education via its processing-dedicated Innovation Stage.
Attendee registration opens in May. In the meantime, visit packexpolasvegas.com for more information.
Companies in this article