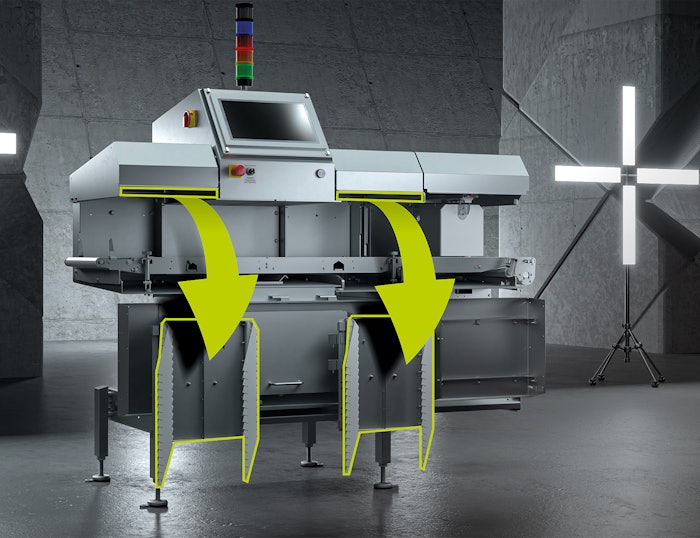 With Sesotec's intelligent technologies and services, the company's customers are able to optimize both food products and processes to increase profitability.  To create even more value for customers, Sesotec has reinvented the concepts underpinning its Raycon X-ray inspection systems: the 6-Priority Framework (6P Framework).
Raycon X-ray devices reliably detect metallic and non-metallic foreign bodies within the entire inspection area, while the highly effective radiation protection and precision dosing enable all-around safe operation.
With a large touchscreen, easy-to-understand user instructions, and features such as auto-learn, the systems offer intuitive operation for everyday use. An open, modular design and toolless access to the conveyor area enable simplified cleaning and maintenance.
The X-ray systems increase production efficiency through measures that increase throughput, reduce false rejects, reduce planned downtime, and eliminate or minimize unplanned downtime. High speeds and multi-lane capabilities make it possible for Raycon X-ray systems to perform real-time inspection for as many as 300 products per min on up to four parallel lines.
With warranty services, a combination of on-site and remote servicing, and targeted trainings, Raycon devices come with the optimal support to keep operations running smoothly.
Sesotec Product Manager Thomas Hellgermann summarizes the benefits of this approach. "With the 6P Framework, we are able to comprehensively address each of the central priorities of food manufacturers and processors. Safety is assured all along the line: Food products remain free of foreign bodies, processes run smoothly, product losses are minimized, profitability increases, and the brand image remains untarnished."
Companies in this article