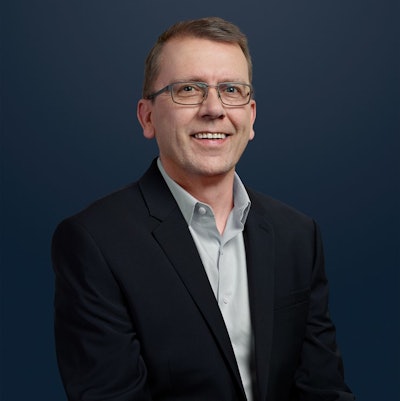 Marlen International, a member of the Duravant family of operating companies, has announced the appointment of Einar Einarsson as its president. In his new position, Einarsson will be responsible for leading strategies that bring Marlen's high-performance food processing equipment and world-class service to food processors globally.
"Einar has an impressive track record driving strategy and operations, and we are excited that he will be leading Marlen through the company's next phase of growth," says Mike Kachmer, president and CEO of Duravant. "His depth of industry experience in the food processing sector will further strengthen the customer partnerships and strategic alliances the talented Marlen leadership team has built."
Einarsson has over 20 years of leadership experience in the food processing industry, including leading the North America division of a global provider of food processing solutions serving the poultry, meat, fish, and prepared foods industries and as a managing director for a manufacturer of high-quality cast aluminum cookware. "We are thrilled to have Einar now leading Marlen. His technical and business acumen will serve our customers, employees, and stakeholders well," says Bob Campbell, former Marlen president, who will be transitioning into a corporate Duravant leadership role focused on operational initiatives across the business.
"Marlen is a well-established and trusted supplier in the industry, and being part of the Duravant family on its impressive growth journey, I'm excited to bring my experience and to join the great talent we have in the company," says Einarsson.
Einarsson holds a bachelor's degree in mechanical engineering from the University of Iceland and a post-graduate degree in mechanical engineering from Karlsruhe Institute of Technology in Germany.

Companies in this article