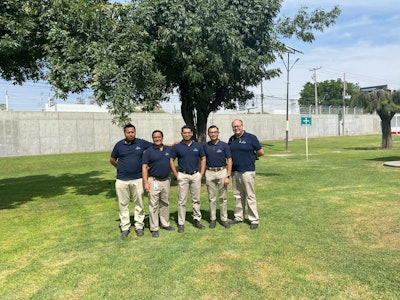 Photo courtesy of Conagra Brands
The main objective of the project at Conagra Brands' Irapuato, Mexico, plant was the reduction of water consumption. In this project, two specific situations were considered:

Identification of water leaks and improvements in the sweet corn process and canning process equipment
Completing sanitation more efficiently on various lines to reduce the consumption of cleaning chemicals, resulting in greater production line availability. Also, some of the sweet corn equipment required a redesign to eliminate or make more efficient use of water.
Reducing water consumption is a benefit for the entire community since the plant is located in an area with limited water availability. By improving the operating conditions of its wastewater treatment facility and discharge parameters, the water can be reused for farmland irrigation.
---
---
"The corn/cannery production improvements were completed over seven months, finishing in September 2022, and the sanitation improvements were completed from April 2021 to May 2021," says Fernando Alcántar, EHS manager. "Both projects resulted in an 8% reduction in water use per production year over year, with ROI in less than a month."
The project returned more than 10 times its cost, saved nearly 9 million gal of water, and reduced chemical usage by 2,680 gal.
"With a cross-functional team and advice from prior facility projects, the Irapuato site was able to implement these projects with ease and maintain the quality of our food products," states Alcántar.
This project won a first-place award in the project category in ProFood World's Sustainability in Manufacturing Awards.
Companies in this article