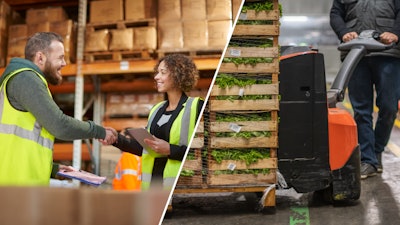 The FDA has issued the final rule on Requirements for Additional Traceability Records for Certain Foods (Food Traceability Final Rule), which establishes traceability recordkeeping requirements, beyond those in existing regulations, for companies that manufacture, process, pack, or hold foods included on the Food Traceability List (FTL), such as fresh-cut fruits and vegetables, shell eggs, and nut butters, as well as certain fresh fruits, certain fresh vegetables, ready-to-eat deli salads, soft cheeses, and certain seafood products.
The final rule identifies Critical Tracking Events (CTEs), for which records containing Key Data Elements (KDEs) will be required. The KDEs required will vary depending on the CTE that is being performed. For a detailed description of the KDEs that would be required for each CTE, see Critical Tracking Events and Key Data Elements.
---
---
Covered entities, including manufacturers, distributors, farms, retail food establishments, and restaurants, will be required to provide traceability information to the FDA within 24 hours of an official request, or within a reasonable time to which the FDA agrees. The new requirements will allow faster identification and the rapid removal of potentially contaminated food from the market, resulting in fewer foodborne illnesses and/or deaths. The compliance date for those subject to the recordkeeping requirements is January 20, 2026.

The FDA will hold an informational webinar on Wednesday, December 7, 2022, from 1:00 pm to 5:00 pm (ET) on the Food Traceability Final Rule. During the webinar, the FDA will provide an overview of the rule, including the foods and entities covered by the rule; explain the exemptions from the rule; and discuss the recordkeeping requirements of the rule. The agency also will answer pre-submitted questions and take questions during the webinar. To register for the seminar, click here.
Companies in this article